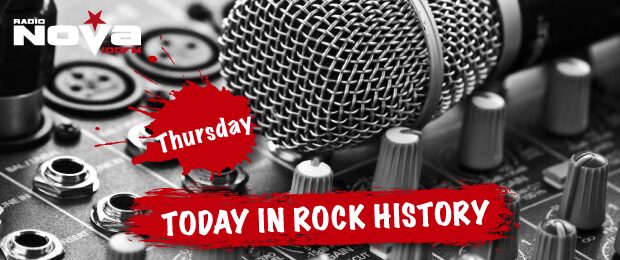 It's important to know your rock history, here at Radio NOVA we bring you ten rock stories from the sixties, seventies, eighties, nineties and the noughties.
On this day in rock history: November 6th.
1965: The Rolling Stones went to number 1 on the singles chart with 'Get Off Of My Cloud'. The song knocked The Beatles 'Yesterday' from the number 1 position.
1966: Distraught Beatles fans protest outside manager Brian Epstein's home, demanding that the group, recently retired from the road, perform more shows. Unfortunately, Epstein is attending a Beach Boys concert at the time.
1970: Aerosmith performed their first ever gig at a High School in Mendon, Massachusetts.
1972: During a UK tour, Billy Murcia of The New York Dolls died after choking on his coffee after an overdose of Mandrax.
1973: Michael Martin and Phil Kaufman were charged and fined $300 each for the theft of a coffin containing Gram Parsons' body. The court heard that the two men were merely carrying out Parson's wishes to be cremated in the desert.
1975: The Sex Pistols made their live debut at St Martin's School Of Art in London, supporting a band called Bazooka Joe. The band performed for just 10 minutes.
1980: After the death of drummer John Bonham, the remaining members of Led Zeppelin meet on the island of Jersey and discussed what to do next. They all agree the band would simply not be the same without Bonham, and decide to split up
1983: The ABC miniseries 'Princess Daisy' debuts, featuring Ringo Starr in one of his last acting roles, playing a fashion designer.
1993: Pearl Jam went to number 1 on the US album chart with Vs, selling nearly 1 million copies, making it the highest sales in US album history in one week.
2007: Meat Loaf cancelled his European tour after being diagnosed with a cyst on his vocal cords.