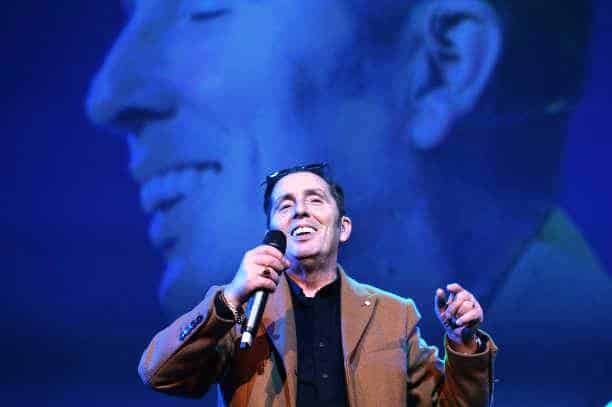 Would you like to listen to the article instead of reading it?
The death has been announced of the Aslan singer Christy Dignam at the age of 63.
He grew up in Finglas in Dublin and is known for leading the band for over forty years while never cowering from the subject of his drug addiction.
Last September the band cancelled their 40th anniversary gig in the 3Arena due to a health set back for the ever popular and charismatic frontman.
Christy was born at Holles Street Hospital on May 23rd, 1960. In 1982, he formed Aslan with Joe Jewell, Billy McGuinness and Alan Downey.
The northside rockers released six studio albums in all and became household names and darlings of Dublin with their everlasting hits 'Crazy World' and 'Shine A Light' and their cover of the Rolling Stones classic 'Angie.'
Christy was diagnosed with a rare condition in 2013 and had been undergoing treatment ever since.
In January, his family announced that he was receiving palliative care. He is survived by his wife of more than 37 years Kathryn, daughter Kiera, son-in-law Darren and three grandchildren.
The news was confirmed by his daughter Keira in a social media post: "On behalf of my family, it is with a broken heart that we convey the news of my father's passing, Christy Dignam.
"Dad peacefully left us where he wanted to, at home today 4pm Tuesday, June 13th 2023, after a courageously long-fought battle, surrounded by his family."
"We ask that you honour our family's need for privacy during this immensely painful period. Let us all hold him in our hearts and cherish the remarkable life of a talented singer, great story teller and amazing person.
We thank you so much for your love and support shown to us.
"Kathryn, Kiera, Darren, Cian, Ava, Jake and our extended family x"
President Michael D. Higgins gave a fulsome tribute by way of a statement:
"For the last 40 years, Christy and his bandmates in Aslan have made an enormous contribution to the cultural life of our nation. In addition to their well-loved albums and hit singles such as 'This Is' and 'Crazy World', Aslan will be remembered in particular for their live shows and their remarkable connection with their audience."
He added: "Over recent years, all of us have been struck by the dignity which Christy lived with his illness and admired his dedication in continuing to both perform and record, including his 2021 solo album, despite the challenges which he faced… It is hard to believe that he has left us."