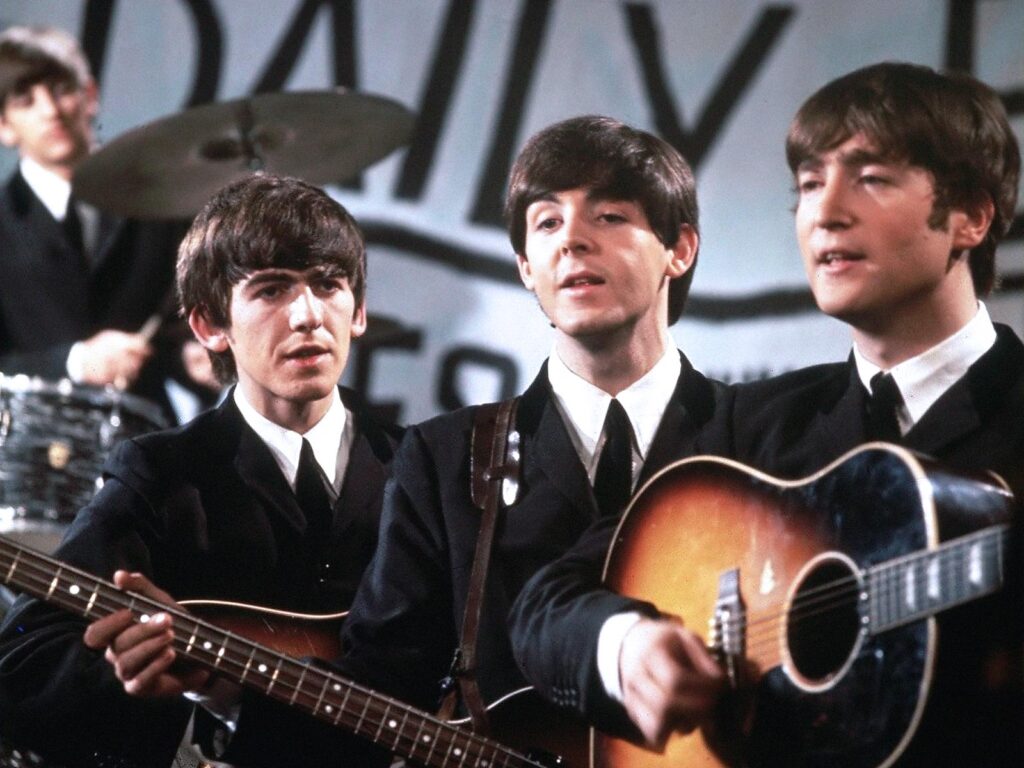 Were you there? Did you crash through barriers to see them? Did you break the sound barrier screaming at them?
It's half a century since the Fab Four played their first and only gig in Ireland, and now Dublin is recreating the magic with four fab days of Beatles' events.
It was November 7th, 1963 that John, Paul, George and Ringo played two sets at the Adelphi Cinema on Middle Abbey Street. Each set lasted less than half an hour, but it was quality, not quantity that the band delivered to the four and a half thousand lucky people who packed into the venue to witness their ten song set, which included 'I Saw Her Standing There', 'She Loves You', and 'Twist And Shout'.
It's hard to imagine The Beatles had only one studio album under their fabulous belts (Please Please Me) when they graced our shores 50 years ago, because Beatlemania was thriving at the time, with newspapers reporting "riots" in the city.
The owner of the Adelphi, Harry Lush, was quoted as saying he thought the doors of the venue would collapse with the crowds, while a car was overturned and set on fire in the madness.
John Lennon once described Beatlemania as waking up in the eye of a hurricane – the band escaped this particular twister in a van borrowed from nearby newspaper offices which took them over to the Gresham Hotel where they stayed put for the evening for fear of being mobbed.
This weekend, on the site of that famous gig, Arnott's window display is dedicated to The Beatles, featuring band memorabilia and even the suits they wore for the Hard Day's Night promo tour. It's all part of The Dublin Beatles' Festival which is happening until Sunday: a programme of events of concerts, talks, walks and showcasing of memorabilia and art are taking place around the city.
From Middle Abbey Street to Abbey Road, if The Beatles ever touched your life, this is not to be missed. See www.dublinbeatlesfestival.com for more details