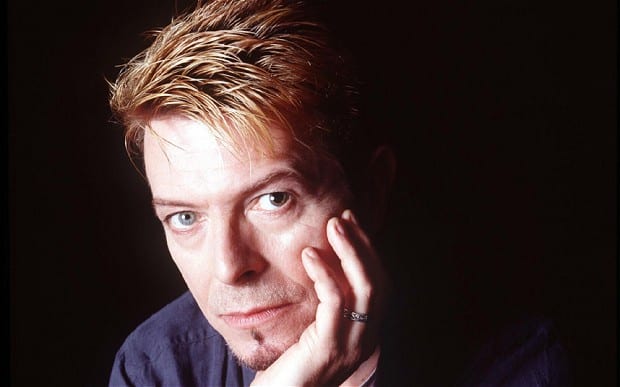 And a Happy New Year it is for David Bowie fans! This week brought with it a belated Christmas present followers of Ziggy Stardust as it emerged the Thin White Duke is actually a very dark horse.
The rock icon celebrated turning 66 with the shock release of his first single in nearly a decade. 'Where Are We Now?' is from Bowie's forthcoming album 'The Next Day' which will be available in March and is promising to be a real "rock" record.
The project's been in the pipeline for the past two years without an ounce of sound or vision from the Bowie camp. It's been produced by long-time collaborator Tony Visconti and it's nice to see Bowie hasn't lost his lost his characteristic quirkiness over the years either.
The album cover is simply the 1977 Heroes' record with a white box over Bowie's face with the title 'The Next Day' in it. Weirder still, the video for 'Where Are We Now?' looks like it could be the work of a film student on a low budget, with Bowie's face crudely superimposed onto a hand-sized puppet-type thing that's sitting on someone's messy desk (the student's?).
But the track makes up for this: a slow, warm ballad with a vocal that proves Bowie's voice has stood the test of time. No word yet on whether his first album since 2003's 'Reality' will be accompanied by a tour, but if all this Bowie talk has got you in the mood, then you can check out 6-piece cover band Rebel Rebel at The Grand Social in Dublin tomorrow night (Saturday) from 8pm. Tickets are €8 on the door.