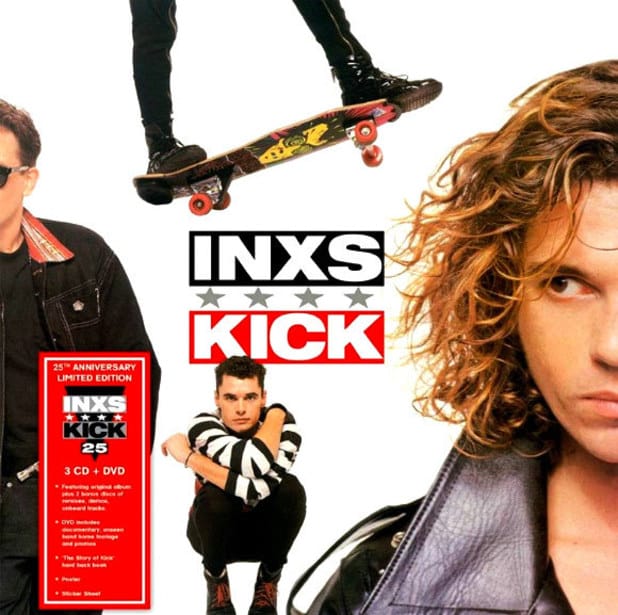 We all know that when a really successful musician dies, their legend lives on…but it turns out their bank accounts do too.
A couple of examples of how you don't have to still be on this planet to be bringing in serious cash from your work for you this week: Despite no longer being together, INXS have been enjoying a resurgence in Australia after INXS: Never Tear Us Apart hit tv screens there earlier this year.
The miniseries was shot like a movie, re-enacting the band's – and most certainly late front man Michael Hutchence's – wild life. It's prompted fans to put their music back on top of the charts and the band's old manager Chris Murphy to sign an agreement with Universal Music Publishing Group, hinting he may find the next INXS soon.
Elsewhere Beatles' memorabilia is going under the hammer in London today. Auction house Bonham's boasts a lot including John Lennon's handwritten lyrics to 'Being For The Benefit of Mr. Kite', which appeared on the Sergeant Pepper's Lonely Hearts Club Band album, released 47 years ago this month.
The words, which Lennon was inspired to write after seeing a circus poster, are written out in the same style and are expected to fetch tens of thousands of euro. And if you're a John Lennon fan – who doesn't necessarily have tens of thousands of euro – the good news is lots of new John Lennon merchandise will be available to buy very soon.
Yoko Ono has signed a new deal for global branding, licensing and rights management with Epic Rights which will see two types of products for sale: the "John Lennon Classic" brand of merchandise which will feature his name, likeness and signature and the "Bag One Arts" brand of his drawings and sketches from the archives.
Lennon's widow says the new deal is "another way to honour John's legacy" I don't think this is a case of 'Long Live Rock', rather this is proof that 'Rock Will Never Die'.