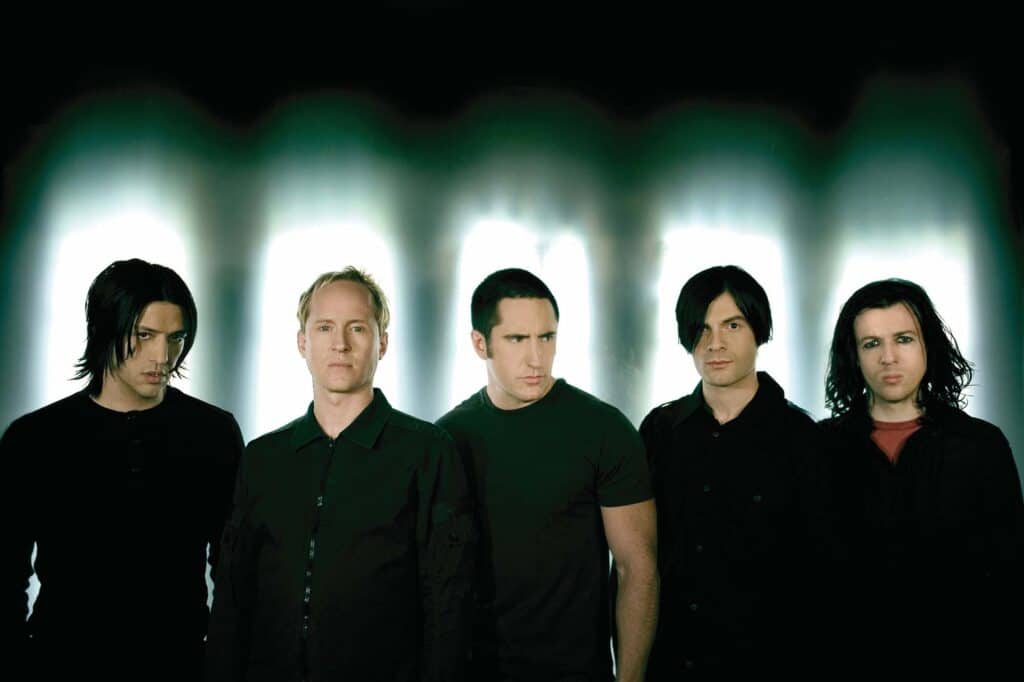 It's a birthday with a bit of Hurt for Trent Reznor. The Nine Inch Nails' front man is 48 today, and while approaching 50, he may very well be up to ninety as the band scrambles to find a new bass player ahead of a series of tour dates this summer.
Bassist Eric Avery, who's also a founding member of Jane's Addiction, was part of a reinvented line-up of Nine Inch Nails for this year's live dates, following a four year hiatus. Avery was announced as a new band member earlier this year, alongside King Crimson's Adrian Belew, to tour the festival circuit in 2013 with a proper headline tour promised for next year.
Just a few months on from the announcement, and Avery's flying the coop – citing too much on his plate. The bassist posted on Facebook this week that he was "overwhelmed" after a recent stint on the road with Garbage and couldn't commit to another tour with Nails and all that it demands, adding he wants to stay put in L.A. and concentrate on music and film work there.
And you wouldn't think Trent Reznor is a guy you want to get angry, but apparently he's taking it rather well. In his Facebook statement, Avery also says his friend, Trent, "totally understands" his decision.
Nine Inch Nails end their four year hiatus at the Fuji Rock Festival in Japan this July which kicks off a festival tour that includes Lollapolooza in Chicago and, closer to home, the Leeds and Reading Festivals.
The band has already revealed fans can expect a couple of new tracks during their live sets, with a new album on the horizon too. The question now is who the Nine Inch Nails bassist will be? Poor Trent said it himself: everyone he knows goes away in the end.
@RaDeeOh