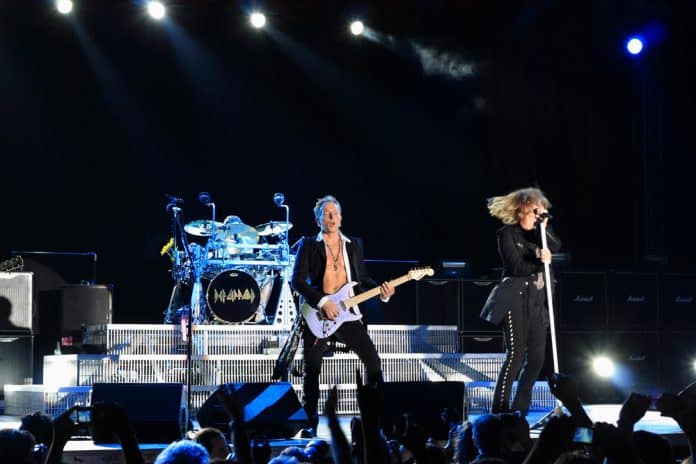 Phil Collen, guitar player with Def Leppard thinks Angus Young shouldn't make a new AC/DC album with Axl Rose.
The Guns and Roses front man joined the rock band in 2016. That's after singer Brian Johnson was forced into early retirement from live shows after suffering from hearing loss.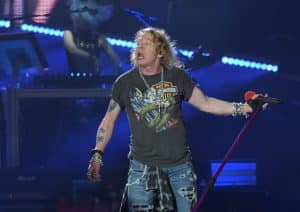 In February, AC/DC biographer Murray Engleheart claimed that the recent musical partnership between Rose and Angus Young was set to continue. On social media, he wrote,
'Speculate all you want but I've said it before and I'll say it again: AC/DC will continue with Axl on vocals, new album, touring, the whole nine yards. What was a massive gamble by Angus turned out to be an equally enormous triumph that has set the scene for the future.'
In a recent interview with The Eagle, Collen was quizzed about the possibility of a new album and whether he thought it was a good idea for the future of AC/DC.
'No. I'm a huge AC/DC fan, and if the whole band's left or gone… Malcolm dead, obviously. Brian Johnson got kicked out. Cliff Williams retired and Phil Rudd got arrested. You've got one person [left], so it's not really AC/DC. Maybe call it 'A, WITH AXL ROSE.' It kind of loses its appeal. It becomes karaoke; it becomes something else, and it's lost its integrity, really.
'I wouldn't do that, personally, if I was Angus. I thought Axl Rose [did] a great job, by the way. I thought he [did] amazing when he stood in for Brian Johnson. I thought he was amazing, actually. Full power to him — he's done really, really good stuff. But I think as a band, if he was gonna do an album, it may sound good, but it's not really the band anymore.'