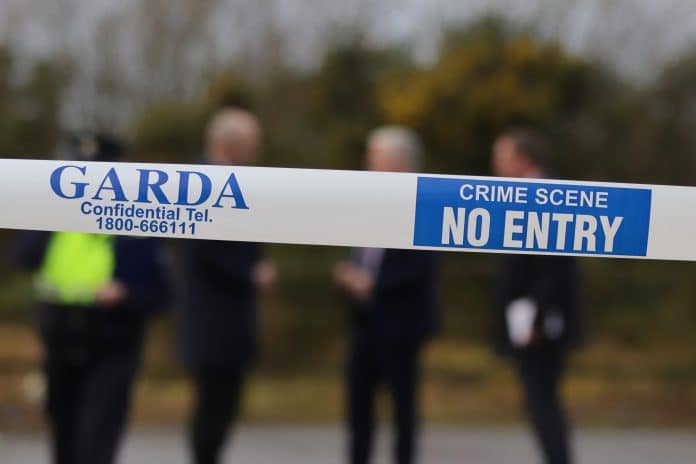 Post-mortems are being carried out today on the bodies of Tadhg O'Sullivan (59) and his two sons Mark (26) and Diarmuid (23). The three men died in an apparent murder-suicide shooting at their farm at Assolas near Kanturk, Co. Cork.
Mark O'Sullivan's body was found upstairs at the family's farmhouse yesterday. Tadhg and Diarmuid's bodies were found in a nearby field. Two rifles were found near the bodies. A preliminary examination was carried out yesterday at the scene by Assistant State Pathologist Dr Margaret Bolster.
The bodies of the family have been removed to Cork University Hospital where Dr Bolster will carry out full post-mortem examinations today.
A Garda, familiar with the case, said, "We're going to have to await the results of the post-mortems but it's possible that Mark suffered more than one gunshot wound while it would appear on a preliminary examination that Tadhg and Diarmuid suffered a single gunshot wound each".
Anne O'Sullivan (60), wife to Tadhg and mother of their two sons had recently come out of hospital. The Cork woman, who inherited the farm where the atrocity took place from her father, is being comforted by friends and family.
It's understood that the family did not farm the land themselves. The land has been leased for many years to a neighbouring farmer. Tadhg O' Sullivan worked in the area as a mechanic. Mark O' Sullivan, a law graduate, was an apprentice solicitor. Diramuid had recently graduated with a degree in business and finance.
Diarmuid worked part-time in a local shop and is understood to have voiced angry concerns that he may have been cut out of a will and would not inherit a share of the farm were his parents to pass away.
Superintendent Adrian Gamble appealed to anyone who might have information the Kanturk tragedy to come forward and contact gardaí at Mallow Garda Station on (022) 31450.
If you have been affected by the issues raised in this article please do not hesitate to contact the following organisations for help and support.