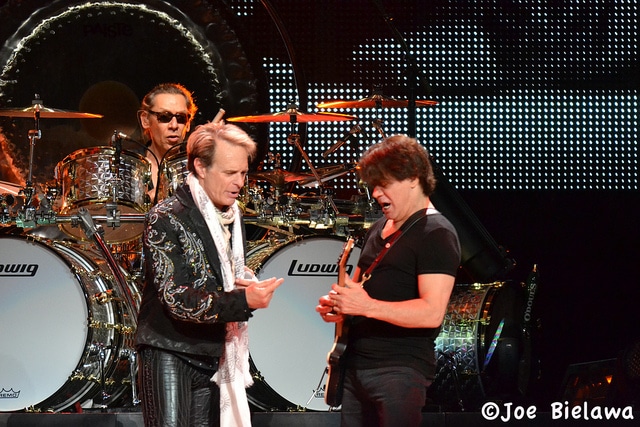 David Lee Roth is only just back in the spotlight and he's already managed to injure himself.
The reinstated Van Halen front man had to get 14 stitches after hitting himself in the face while rapidly twirling a metal pole on stage. Seriously!
Van Halen were due to perform two nights of the Jimmy Kimmel Live! show in the USA. Billed as Van Halen's first live television performance with David Lee Roth as lead singer, the event attracted thousands of fans and caused streets to shut down in LA.
However, that wasn't the talking point of Van Halen's appearance: 60-year-old DLR was barely on the stage when he loafed himself in the face during a passionate, albeit slightly bizarre, routine…and the cameras were rolling.
Watch below…
Van Halen have just released Tokyo Dome Live in Concert and will kick off a major North American tour starting in Seattle on July 5th and finishing up in the Hollywood Bowl, California on October 2nd.
Photo Credit: Joe Bielawa