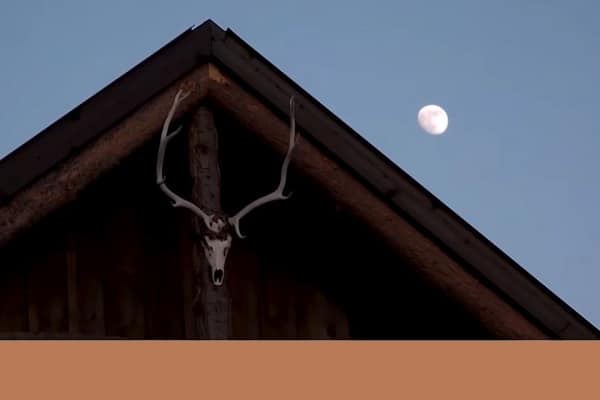 A film documenting the making of Neil Young and Crazy Horse's latest album, Barn, released on YouTube today, free of charge. Neil Young and Crazy Horse: A Band A Brotherhood A Barn (Official Documentary) is available to stream now.
Back in December, Neil Young and Crazy Horse released Barn, an album recorded in a restored 19th century farm shed. Recorded in the Summer of 2021, the album marked Young's 14th long player with Crazy Horse, reuniting him with long-time bandmates Billy Talbot, Ralph Molina, and Nils Lofgren.
Young's wife, Darryl Hannah directs the new film, which provides fans with a rustic view into the album's recording process. In this insider documentary, Hannah attempts to show just how good these guys are together, and that no studio tricks were used while polishing the album's finished product.
According to the synopsis, "The documentary captures Neil and the Horse in an organic way, their easy irreverent humour, their brotherhood, and of course their music, as it was created. Barn intentionally lingers on single shots for entire songs, showing there are no tricks, revealing the raw, organic, and spontaneous process of the music bursting to life from unexpected moments.
"Exquisite changes of light and weather dance in the remote meadow where the barn sits, adding a sweet, mystical magic as the music thumps, reverberates and echoes. The film is infused with the gratitude and joy that permeated the whole experience."
Enjoying a limited run in theatres last month, the documentary released to coincide with the album's release on December 10th. Now, YouTube has exclusive streaming rights, although you can still buy Blu-ray copies here, and are showing the full feature for free!
Young had been busy over the Christmas holidays, releasing Barn, and also gifting fans with previously unreleased 1987 album, Summer Songs. He also unearthed the 1990 Crazy Horse live album and concert film, Way Down in the Rust Bucket, 1982's previously unreleased Johnny's Island LP, a bootleg of his 1970 Carnegie Hall concert, and the "lost" 1971 live album and concert film, Young Shakespeare.