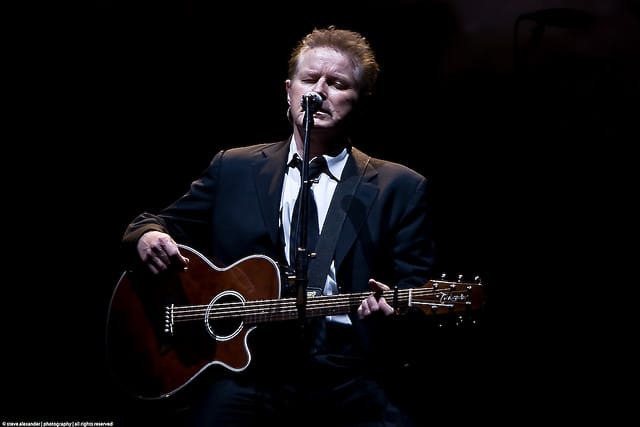 The End of the Innocence is the third studio album by Don Henley and it was released on June 17th, 1989. The album is his best selling album, selling over 6 million copies in the United States alone.
Don Henley took some time before completing his highly anticipated third album, The End of the Innocence. Although he manages to duplicate much of the magic of his previous album, Henley has backed off of the synthesizers and expanded his musical palette.
He uses background vocals to great effect, whether it's the tragic ballad 'New York Minute' (with vocal group Take 6) or the angry rocker 'I Will Not Go Quietly' (with Axl Rose of Guns N' Roses). His collaboration with Bruce Hornsby on the opening title track shows a mature Henley singing about disillusionment over a beautiful piano riff that gives the song a timeless air of nostalgia.
While he still tackles political issues and writes about small-town life in America, Henley also mixes in romantic ballads, including the closer 'Heart of the Matter.' In this epic song, Henley explores the emotional complexity of relationships and coming to terms with oneself during the aftermath.
Throughout the album, he manages to balance being cynical yet hopeful, and his great melodies allow his poignant lyrics to penetrate. This album is highly recommended for those who like their pop music with a message.
Tracklist:
1. The End of the Innocence
2. How Bad Do You Want It
3. I Will Not Go Quietly
4. The Last Worthless Evening
5. New York Minute
6. Shangri-La
7. Little Tin Good
8. Gimme What You Got
9. If Dirt Were Dollars
10. The Heart of Matter
Photo Credit: Steve Alexander