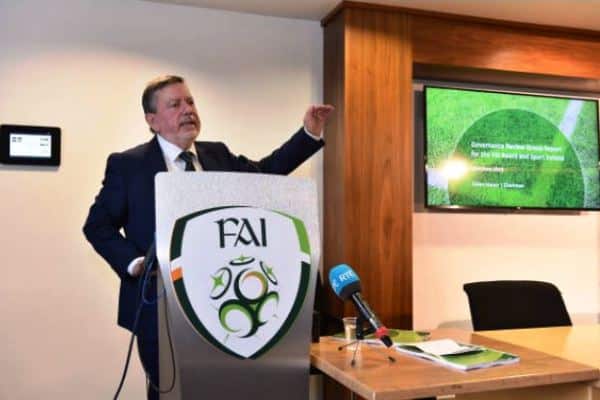 Donal Conway has been reelected as the president of the Football Association of Ireland.
The vote took place at their AGM where he ran uncontested for the job.
Despite opposition to his re-election from Minister Shane Ross, 134 members voted for him, with 5 voting against and 1 abstaining.
Mr Conway thanked delegates for the belief that they had shown in him.
The 65-year old also said that if the inquiries into the finances of the association resulted in a situation in which stepping down was the right thing to do., he wouldn't hesitate to do so.