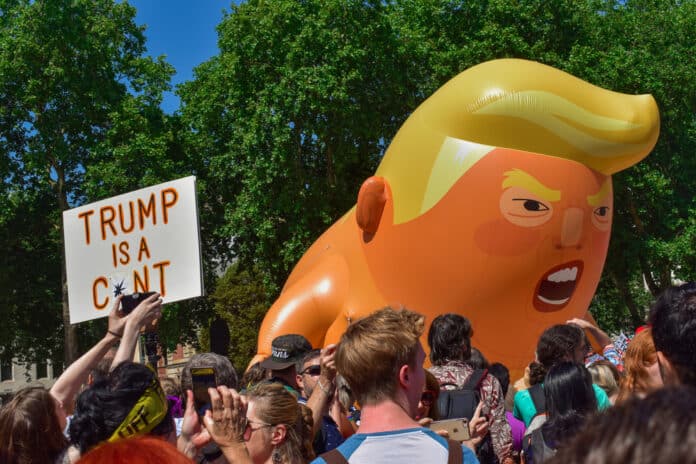 The 20ft orange inflatable depicting the US president in a nappy and clutching a mobile phone first took to the skies over Westminster back in 2018.
And now it has been "consigned to history" and set to retire at the Museum Of London.
Throughout its 'global tour' it has been seen high flying over the skies of Ireland, Argentina, France and various locations across the States.
In a statement the creators of the giant orange blimp said: "While we're pleased that the Trump Baby can now be consigned to history along with the man himself, we're under no illusions that this is the end of the story."
 "We hope the baby's place in the museum will stand as a reminder of when London stood against Mr Trump — but will prompt those who see it to examine how they can continue the fight against the politics of hate."
 "Most of all we hope the Trump Baby serves as a reminder of the politics of resistance that took place during Trump's time in office."
Pic: stouta