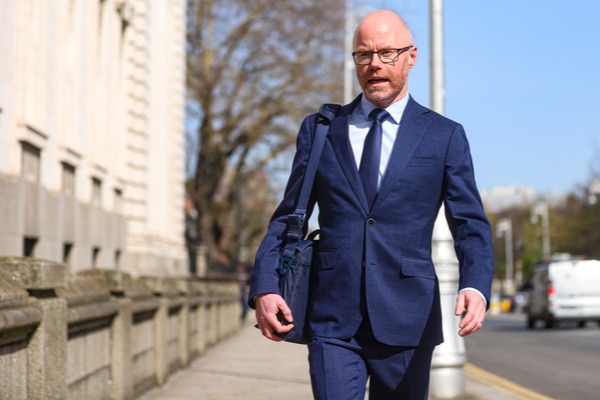 Health Minister, Stephen Donnelly has said the State's COVID-19 vaccine rollout is not a race to the "31st of June". With just 30 days in the month of June, the Minister's blunder is now trending on social media across Ireland.
Following his grilling on Tuesday's Prime Time by Sarah McInerney, the Minister Donnelly took to the airwaves to discuss the vaccination rollout plan. Speaking on the show, Donnelly said there is "no magic" about the end of June and the country will still be vaccinating "tens of thousands of people" on July 1st.
Claiming those in their 40s would have received vaccination by June, Donnelly said things were "full steam ahead" and the "really effective" Johnson and Johnson vaccination was given the all-clear by the EMA. However, the Minister for Health made a huge blunder when asked to give a date for when the majority of people would be vaccinated.
"The vaccine target is not a race to the 31st of June," declared Donnelly. "If the vaccines continue to come in on target, then four in five adults will be given a vaccine by the end of June. There's no magic of the 31st of June."
Donnelly also said Ireland is still on track to offer first doses to over 80% of the population by the end of June. He said he could not speculate on specific dates for specific age cohorts, as it was all dependent on supplies.
"We are on track. I think people have been focusing very hard on this single date, the vaccine programme is not about a race to the 31st of June," said Donnelly. "It just so happens, based on the supplies that are coming in, if they continue to come in as agreed with the pharmaceutical companies, then four in every five adults who want a vaccine can be offered a vaccine by the end of June.
Donnelly said Ireland will have about 26,000 doses "by the end of today" and are expectant of another 600,000 between May and June. He said it is a "pointless exercise" to try and think about what vaccines can be used in what cohort, as there "have been so many changes in this vaccine programme". The minister said Ireland has a lot of "incredibly effective, really safe vaccines" which is more than enough to vaccinate the 60s, before moving onto the 50s cohort.