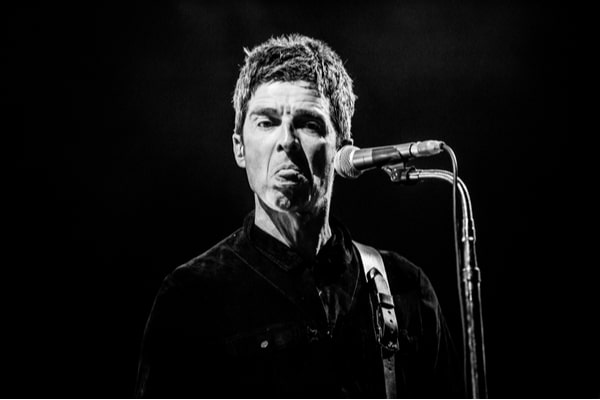 High Flying Birds frontman, Noel Gallagher has teased fans by announcing something new is about to arrive tomorrow. The rocker took to his social media channels and shared an image with the date "29.04.21", sending fans into meltdown.
While there were no details shared in the post, it is thought that there could be new music following a recent "purple patch". Speaking on Matt Morgan's podcast, Noel said he has been in the studio "on a bit of a roll. Bit of a run. Bit of a purple patch. Some mega tunes. Really f****** great".
"I'm doing the songs for a new album," revealed Noel. "I've been in the studio every day. If I didn't have that, I don't know where I'd be at now. If I wasn't going in there every day. Actually, some f****** great stuff has come out of it."
Noel admitted he has been experimenting with "electro shimmer pop", which would suggest he is about to announce new music, building upon the psychedelia influences of his last record. The 53 year-old said it is "not electro at all really, It's just because their demos, when you hear the finished thing it will be unrecognisable to that but it will still have the same vibe".
It was also recently revealed that Gallagher has recorded a new track with Happy Mondays' Shaun Ryder. During an interview with NME, Ryder's bandmate Bez revealed that there is a track which Shaun and Noel have done together that is "going to be big. It's going to be Number One. It's two Manchester legends singing together, and it sounds amazing".
Meanwhile, Imelda May has opened up about her collaboration with Noel on her new album 11 Past The Hour, saying the former Oasis man made her record sexy. In an interview, Imelda discussed how the collaboration came about saying "it wasn't planned, but the album is all about love in all it's different forms and I am pleased with how that unfolded".