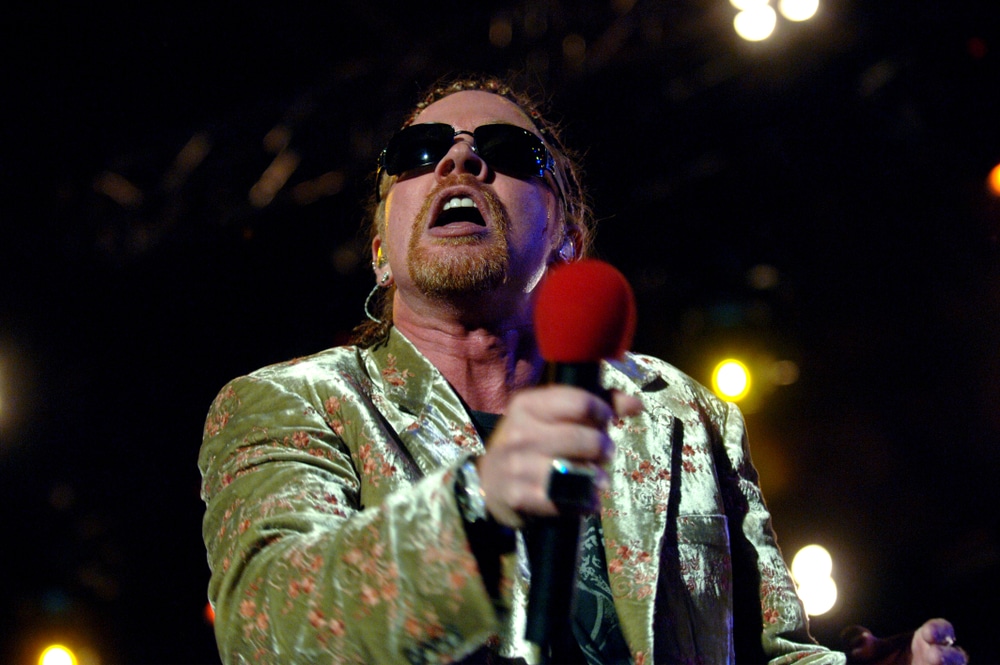 Saturday saw the opening night of the Guns N' Roses tour in Perth, Australia.
Upon finishing his set, Axl rose promptly hurled his microphone into the audience, where it struck 39-year old Darren Wright in the face. The incident left him bleeding and with portions of his front two teeth missing.
The fan is now suing Axl, and wishes to have him pay his dental bills. The band's tour promoter has reportedly offered Wright a signed microphone as compensation, which has been refused. Wright has chosen instead to take the matter to court.
Don't Cry Axl.. it's only cash!
The 6-show Australian tour, which sees GNR sharing the bill with ZZ Top and Rose Tattoo, finishes on March 20 in Brisbane.