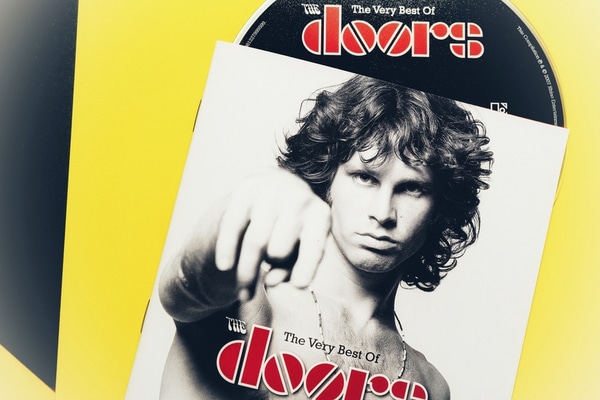 In celebration of the 50th anniversary of LA Woman, The Doors – Live At The Bowl – '68 Special Edition will screen worldwide. Fans will be treated to previously unseen footage of the epic gig in cinemas around the globe on November 4th.
Don't miss the chance to see THE DOORS: LIVE AT THE BOWL '68 SPECIAL EDITION in movie theaters for ONE NIGHT ONLY on November 4th! The full concert film, remastered in stunning Dolby ATMOS® (where available) and 5.1 surround sound mixed by… pic.twitter.com/8QiiWpZQ7H

— The Doors (@TheDoors) September 14, 2021
The special theatrical event will screen the entire concert, as well as exclusive footage filmed for the big screen. Extras will include a brand-new musical performance of John Densmore and Robby Krieger with special guests, and a conversation with Densmore, Krieger, and manager, Jeff Jampol.
Through this theatrical Special Edition release, fans are set to feel an in-cinema experience like none other. Bruce Botnick has remastered the film in stunning Dolby ATMOS® (where available) and 5.1 surround sound. The original engineer and mixer for The Doors also recorded the live performance at the Hollywood Bowl in '68, and co-produced L.A. Woman.
Fans are surely going to love this film as they sit back and hear tracks from the actual gig including Hello – I Love You, The WASP, Light My Fire, The End, and many more. Doors' guitarist, Robby Krieger said, "The magic that has been done to enhance the picture and sound quality of this show will make everyone feel as though they have a front-row seat at the Hollywood Bowl."
Fans can find theatres that are screening the Special Edition film and purchase tickets here.
Following up the celebrations is Rhino Records, which will be releasing L.A. Woman (50th Anniversary Deluxe Edition) on December 3rd. CD/1-LP set is give fans a taste of over two hours of newly remixed audio taken from the original multitrack session tapes obtained by album producer & engineer Bruce Botnick.
A recently discovered original demo of Doors hit, Riders On The Storm will give fans a sneak preview of the unheard content. The track, recorded at Sunset Sound Recording Studios, can be heard in the video below.