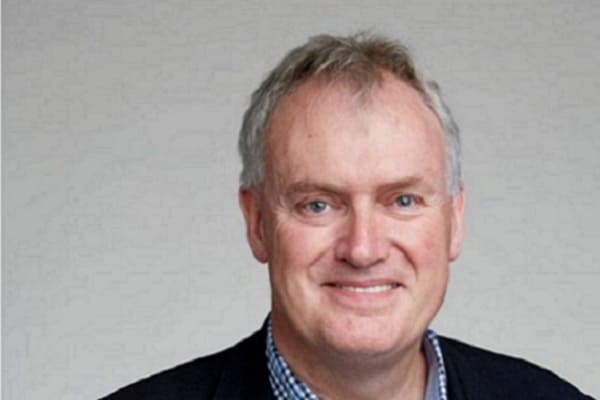 Professor Luke O'Neill has said there are still reasons to be cheerful heading into Christmas despite the presence of the Omicron Covid-19 variant in Ireland.
One of Ireland's leading immunologists has said that he is "optimistic" that the booster vaccine rollout will help to prevent the spread of the virus and the variant over the festive season.
Luke O'Neill also said that these extra jabs should stop people from getting ill and should ease the hospital and ICU figures.
Early indications have shown that this latest variant is said to be 3.5 times more transmissible than the Delta variant.
"It does seem to spread but we're still not fully sure of that because that could be super-spreading events", Dr O'Neill said. "As long as it doesn't make people any sicker, so our next question is is it more dangerous to people or not?". 
"Again, the South Africans are saying it doesn't seem to be that disease-causing, no one seems to have died from Omicron yet". 
One case of this variant had also been reported in Ireland. Further research on this variant is to also be released soon.
A range of restrictions were also announced to combat the spread of this variant. These include the closing of nightclubs and half capacity for live events. More on this here.
People over the age of 50 are to receive their booster jab sooner than expected. More on that here. Find out what Dr O'Neill had previously said on the virus here.
"We hope so" – O'Neill
Speaking recently, Dr O'Neill has said that the new measures and booster jabs will hopefully help to ease the spread of the disease.
"We hope so, they're not guaranteed to have an effect but from what we know about the virus is that it spreads from social contact so any kind of limiting of social contact should slow down the spread of it", he said.
Dr O'Neill also added, "That's what this is about – any fewer numbers in restaurants, 50% occupancy, that kind of thing, that should have an impact but the question is how much of an impact".
"The fear was that as we move into the Christmas period is that there would be more socialisation and more spread, so I guess they're trying to control that somewhat".  
Dr O'Neill continued, "You've got to remember it's unusual, and the Tanaiste [Leo Varadkar] said it himself that we're introducing restrictions when things have stabilised a bit".
"There's a high rate of hospitalisations and ICU admissions but the hospitalisations went down slightly, I think it was the lowest since November 6 three days ago, so it looks a bit unusual on one hand that we're introducing restrictions when things are stabilising".
"But the two things that they're watchful of is increased socialisation coming up to Christmas and then the Omicron variant is definitely informing this now". 
"More troublesome"
Dr O'Neill has added that further research is also needed to determine if the virus spreads in older generations. They also need to assess if the variant is "more troublesome".
"The other thing we can say is there is a bit of optimism, the vaccines, especially the booster, should hold up against it", Dr O'Neill said.
He added, "The hope is the boosters, which we know give huge antibody results, that maybe that will do the trick and protect people and prevent severe disease".
He insisted that the outlook heading into Christmas is still positive.
"I'm optimistic that the vaccines should hold up as long as people get the booster, the booster is even more important because of Omicron and because of this uncertainty", stated the immunologist.
"The sooner we get the over 50s done, we can approach Christmas with a bit more optimism or confidence".