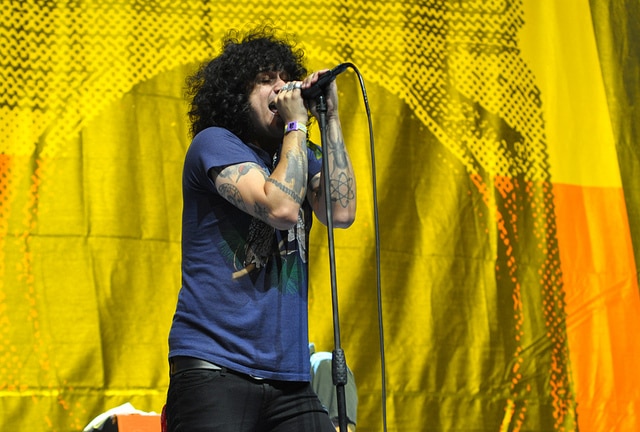 American post-punk rockers At The Drive In have announced new dates on their tour and have teased some new material. After reuniting in 2012, they now look to be recording a new album.
Last year the band were revealed as one of the acts on the line-up for Ohio's Rock On The Range Festival. They have now added a further festival date with confirmation of an appearance at this year's Shaky Knees Festival, the Atlanta festival which takes place May 13-15.
These are the first live shows that the band have done since their initial reunion back in 2012. Guitarist Jim Ward was apparently unaware of their performance at the Rock On The Range Festival this year and wasn't informed about the reunion.
After At The Drive In broke up in 2001, singer Cedric Bixler-Zavala and guitarist Omar Rodriguez-Lopez would go on to form The Mars Volta, which went down a much more progressive and experimental route. Ward and drummer Tony Hajjar would go on to form their own band Sparta.
It seems that the band could be making a new album, they previously said back in 2012 that they wouldn't be making new material. Now At The Drive In has released a short teaser which could be teasing a new album. The video also shows a date 1/21/16 which alludes to an announcement on that day.
Photo Credit: Jason Persse