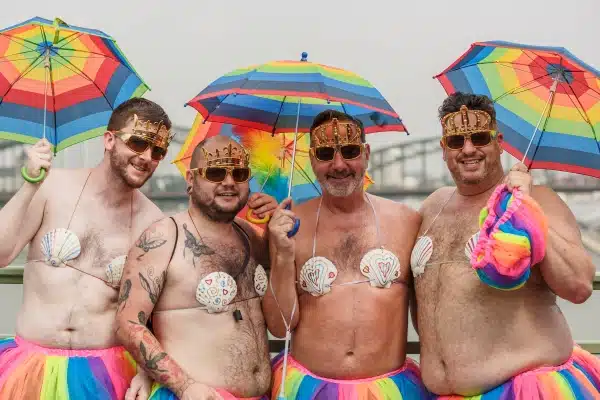 The European Pride Organisers Association have announced today that Dublin Pride is in the running to host EuroPride 2022, just days after it was announced that Dublin Pride was named the 100th member of EPOA according to Gay Community News.
Europe's main LGBT+ Pride celebration will mark the 30th anniversary of EuroPride as well as the 50th anniversary of the first Prides in Europe.
The four other Prides in the running included Barcelona Pride, Belgrade Pride, Variações And ILGA in Portugal, and Winter Pride Maspalomas in Spain. Vienna will host this year.
Gay Community new reports Kristine Garina, President of EPOA said: "This year the Pride movement marks 50 years since the Stonewall uprising in New York that led to the birth of our movement, and so it's wonderful that we have such excitement and interest in EuroPride in such an important year.
I know that all the bids for EuroPride 2022 will have human rights, LGBTI equality and political campaigns at their heart. Pride is a movement for fairness and equality, and I am excited to see the bids and to find out who will host Europe's most important LGBTI event in 2022!"
It was pride in abundance for Jed Dowling, the Festival Director of Dublin Pride who has expressed his delight:
"2022 will mark a hundred years of Irish independence. Hosting EuroPride will celebrate two of the most important influences on the development of our country, Europe and Pride. Dublin had its first Pride event around the time we joined the EU. Since we embraced both, we have become one of the most progressive cities in the world. We are a technology and business hub for Europe, but we are also a city that overwhelmingly voted to support marriage equality in 2015, and a woman's right to choose in 2018. Dublin Pride has grown from a dozen people to over 100,000 taking part in our event.
"By hosting EuroPride in 2022 we will show that we can celebrate all the benefits of being part of something bigger and at the same time celebrate our independence and individuality. And of course, as this is Dublin, we can guarantee that the craic will be mighty."