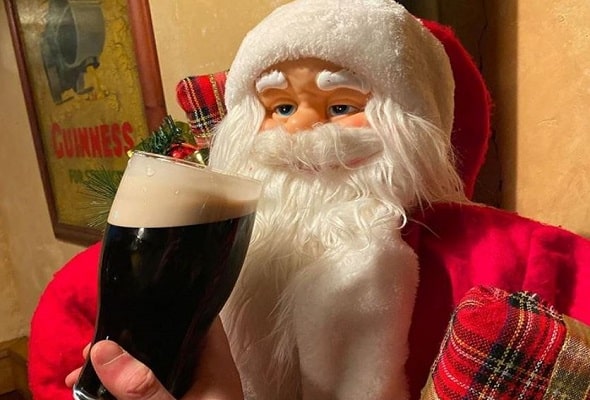 Chapelizod's Strawberry Hall Pub is well known for its incredible Christmas decorations. The pub is asking for answers regarding the theft of one of their much-loved decorations.
Last weekend, a Santa Clause decoration belonging to the boozer went missing from the dart room of the Dublin 20 pub. Strawberry Hall describes the festive ornament a 'child height Santa'.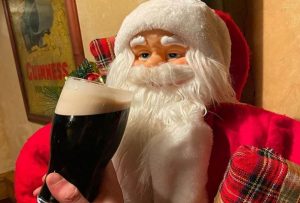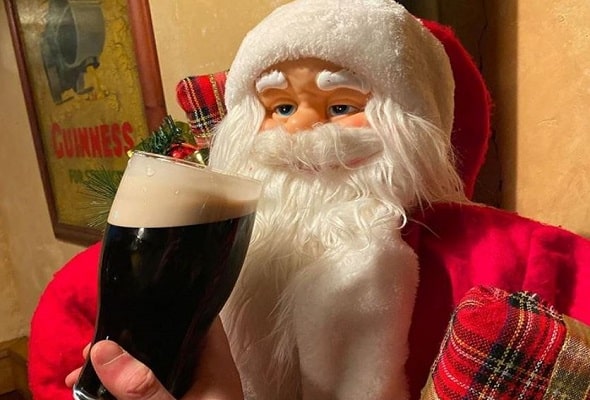 Sharing their plight via Instagram, the pub said: "Our child height Santa has been stolen from the dart room last night. Please return him. He is an important feature and we need him."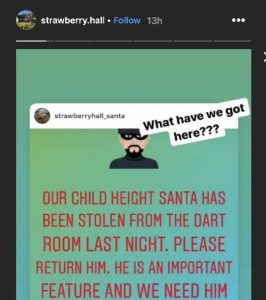 After the pub's social media plea for help to return their Santa, a mystery Instagram account under the moniker @StrawberryHall_Santa suddenly cropped up.
Similar to the gnome in Amelie, the account revealed the nicked Santa in a number of Dublin locations. The bio of the page reads: "Off on me holibops haven't seen the world in 10 years".
According to reports, Santi has so far been to IKEA, McDonald's, St.Brigid's GAA Club, Kevin Street Garda Station, Flannery's Bar and Cafe and someone's home to leave off a few prezzies.
View this post on Instagram
Once the pub copped that their lost Santa had an Instagram, they shared a screenshot to their Instagram stories asking: "What have we got here?"
The Santa account responded to the pub saying: "I'm off on an adventure, I'll back soon stop stressing @strawberry.hall".
View this post on Instagram
Strawberry Hall pub replied: "so it seems our stolen Santa is gone on tour around Dublin and now has his own insta account?!? Stay tuned we suppose"