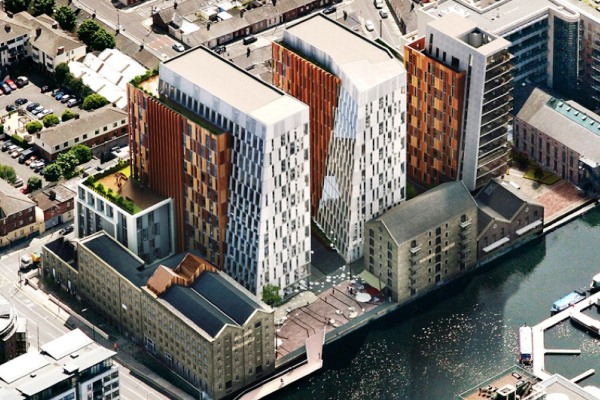 Bolands Quay, formerly known Bolands Mill, has been sold to Google after the site on the city's southside received planning permission in July 2015
In December 2016, NAMA committed to providing funding to receiver to the Bolands Quay project – for the construction of the entire scheme in one phase.
Google has now agreed to acquire the entire Bolands Quay campus.
The development is one of the largest urban regeneration projects to have been undertaken within Dublin city centre in recent years.
Designed by Dublin architectural practice Burke Kennedy Doyle, Bolands Quay will be made up of 28,000sq m of office space, 46 apartments, cafes and cultural space.
The development will include three new landmark buildings – one rising to 173 ft, another to 161 ft and a third to 157 ft.
Google will retain the office accommodation for its own use, and will appoint a commercial letting agent to manage the letting of its commercial premises and apartments.
Bolands Quay will be linked to Google's headquarters on Barrow Street via walking routes through the site.
The development will also include a new pedestrian bridge and two new civic plazas. The buildings on the site, dating from the 1830s, will be restored and preserved.