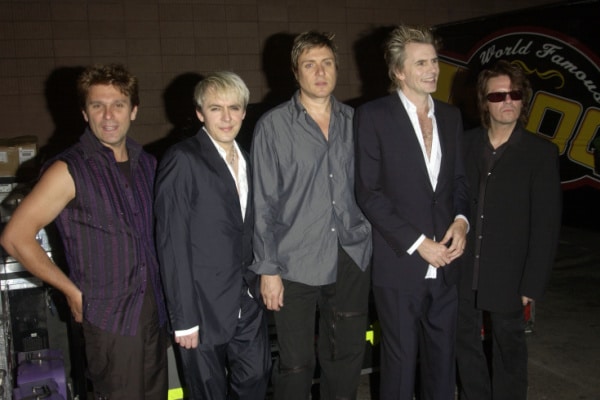 Would you like to listen to the article instead of reading it?
Duran Duran's Andy Taylor has credited a nuclear drug he has been taking, with giving him an extra five years in his battle with prostate cancer.
Guitarist Andy Taylor who played with the band on and off between 1980 and 2001, was diagnosed with stage 4 metastatic cancer back in 2019.
"extend my life"
In a recent interview, Andy Taylor explained how he got in touch with Sir Chris Evans, founder of the Cancer Awareness Trust, after he went in public to offer him "a nuclear medicine, Lutetium-177, which is targeted so it only sees cancer cells".
"It can't see healthy cells", Taylor continued. "It kills stage four cancer in your bones. And so what it's effectively done is extend my life for five years".
Andy Taylor also revealed that he had his first bout of this drug six weeks ago, adding that he undergoes his second bout next week.
"I'm in next week for another round," he continued. "Before accessing the treatment, the guitarist was on what he called "the blacklist".
"I had to get in very, very good health to have this treatment," he said. "So I really took care of myself in a different way. And then after the first round of treatment, I said, 'If I'm OK, and you guys [his doctors] say I'm OK, is it OK to start work again?'".
Taylor went on to add that the drug has offered him "a little beacon of hope", allowing him to work again.
The musician is to release his first solo album in almost 30 years, 'Man's A Wolf To Man'. Pre order here.
"stand up and play"
He was forced to miss the band's Rock and Roll Hall of Fame induction last year, due to his ongoing treatment.
Speaking about his disappointment, Taylor said, "A few days before, I couldn't really stand up and play," he said of his illness.
Reading out a letter written by Taylor to the audience, frontman Simon Le Bon said, "Many families have experienced the slow burn of this disease and of course we are no different; so I speak from the perspective of a family man but with profound humility to the band, the greatest fans a group could have and this exceptional accolade".
Check out the letter and more on this here.