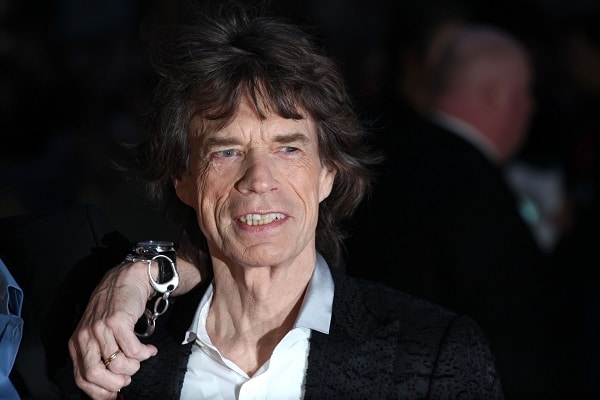 Mick Jagger has had his say on comparisions between himself and Harry Styles.
Over the years, former One Direction singer Styles has been compared to Mick Jagger, with rumours even spreading that he was set to portray Jagger in an upcoming biopic on his life.
"superficial"
However in a fresh interview, Mick Jagger has laughed off the comparisons, describing them as "superficial".
"I like Harry — we have an easy relationship", Jagger said.
"I mean, I used to wear a lot more eye make-up than him. Come on, I was much more androgynous. And he doesn't have a voice like mine or move on stage like me; he just has a superficial resemblance to my younger self, which is fine — he can't help that". 
Elsewhere, Mick Jagger also spoke about coming to terms with losing bandmate Charlie Watts. The Rolling Stones drummer passed away last year.
"I don't really expect him to be there any more if I turn round during a show", Jagger revealed. "But I do think about him. Not only during rehearsals or on stage, but in other ways too". 
Jagger said that he thought about Watts during the last day of the Premier League season yesterday, with the drummer supporting Tottenham Hotspur and Jagger supporting North London rivals Arsenal.
"I would have phoned him up and talked about last night's Arsenal game because he supported Tottenham and I'm Arsenal. I miss him as a player and as a friend". 
"In the show, when we come to the front and bow at the end, there's no Charlie. He'd always be the last one down. I'd go: 'Come on, what have you got to do?' He'd be fiddling with his sticks because he always had to have them in a row before he'd get off the seat".
The Rolling Stones are about to embark on their European and UK Tour, celebrating the band's 60th anniversary.
They also confirmed that their gig at Liverpool's Anfield stadium will see the Rolling Stones supported by Liverpudlian band Echo and the Bunnymen. More on this here.