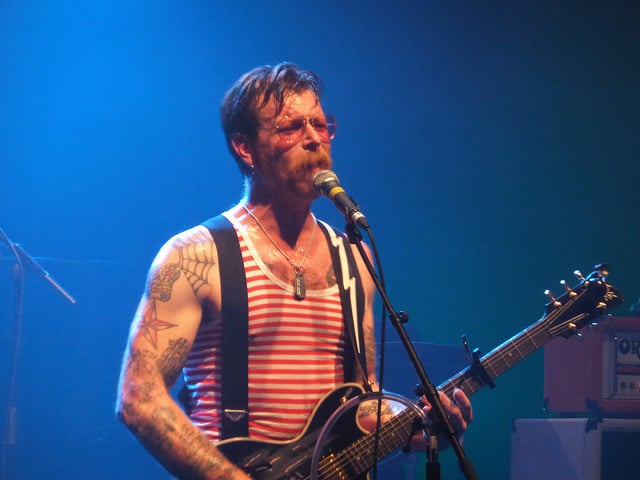 An Eagles of Death Metal track has entered into the UK single charts in support of the band in the aftermath of the terrorist attacks in Paris last week.
The band were playing at the Bataclan Theatre in Paris on Friday night when at least 118 civilians were killed during a shooting at the Eagles of Death Metal concert. At least 129 people were killed and around 350 were injured after a series of violent attacks took place in the French capital on Friday night.
After the events that took place last week, an online campaign was recently launched to get the band's cover of Duran Duran's song 'Save A Prayer' to the top of the singles chart to "show solidarity against terrorism and support for peace".
Already the campaign has grown legs as the Official Charts Company have announced that midweek figures see the group at Number 96, with this expected to rise in the days to come.
The band announced that they fled the gig and weren't harmed by the terrorist attacks but they weren't sure about some of the crew members. It was later reported that Nick Alexander a British man who sold merchandise for the band was one of those killed in the attacks.
You can watch a video of Eagles of Death Metal and Duran Duran performing 'Save A Prayer' on TFI Friday down below.
Photo Credit: Lee Byway