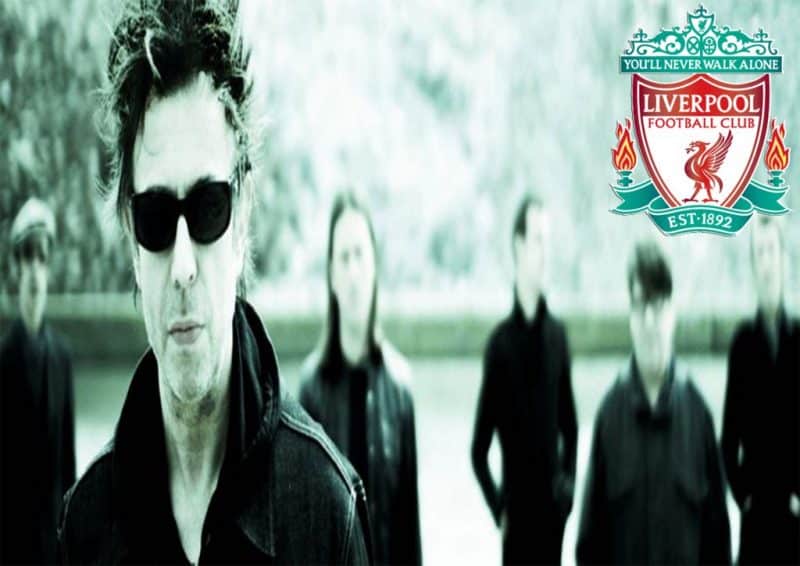 Liverpool's Echo & The Bunnymen annoyed their fans when they attempted to reschedule a show so the band could watch the Champions League final. The band were set to perform at Birmingham's Symphony Hall on May 26th on the same date their home club, Liverpool, are due to play for the European trophy.
Not long now, tickets are close to selling out. pic.twitter.com/qrQLkl8k1S

— Echo & the Bunnymen (@Bunnymen) March 26, 2018

In a statement released on May 9th, the group announced the date would be postponed because they felt they 'couldn't play a show during the Champions League final. We asked UEFA to change the date of the match but they denied our request. We would always want to give 100% when we play but in this instance our heads wouldn't have been in the right place. We sincerely hope you understand.'
According to the NME, fans left angry remarks on the social media post that announced the band's decision. One fan said, 'Love the band and good luck to Liverpool, but this is piss poor tbh. There must be loads that have booked hotel rooms.'
Echo & co apparently saw the error of their ways and reversed their decision to cancel their show in favour of the footie.
Seem like Ian McCulloch and the boys will just have to hope no one in the audience writes the score up on a big banner while they're playing!
Looking forward to play @TODAYSfestival in Turin August 25th. #Italia pic.twitter.com/bb3G0T5zFQ

— Echo & the Bunnymen (@Bunnymen) April 19, 2018