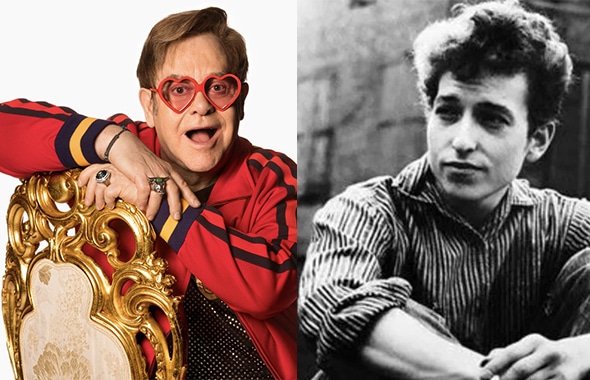 Elton John once attempted to give a dishevelled Bob Dylan a makeover after he mistook him for his gardener.
Writing in his forthcoming memoir, Me, the 'Rocket Man' legend remembered Dylan turning up to one of his massive parties back in the wilder days of his career. John reveals:
"Towards the end of the Eighties, I held an insane party in LA, and invited everyone I knew. By mid-evening, I was flying, absolutely out of my mind, when a scruffy-looking guy I didn't recognise wandered into the lit-up garden."
"Who the hell was he? Must be one of the staff, a gardener. I loudly demanded to know what the gardener was doing helping himself to a drink."

"There was a moment's shocked silence, broken by my PA saying, 'Elton, that's not the gardener. It's Bob Dylan.'"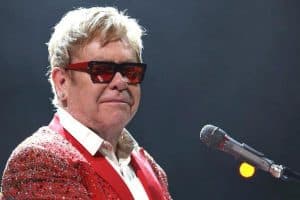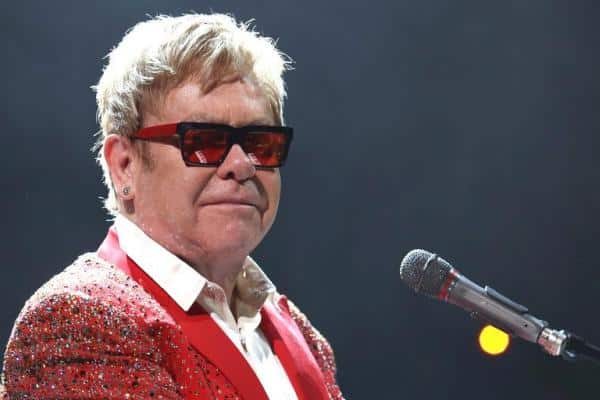 John continued: "Coked out of my brain and keen to make amends, I rushed over, grabbed him and started steering him towards the house. 'Bob! Bob! We can't have you in those terrible clothes, darling. Come upstairs and I'll fit you out with some of mine at once. Come on, dear!'"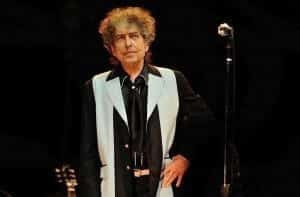 Elton John then explains that Dylan was not happy by his comments: "His expression suggested he was trying hard to think of something he wanted to do less than get dressed up like Elton John, and drawing a blank," he explained.
The NME reports that despite the embarrassing confusion, Dylan and John spent time in each other's company after the party.
"Another time, I invited Dylan to dinner with Simon and Garfunkel, and afterwards we played charades," John wrote, revealing that Dylan's party game skills weren't the best.