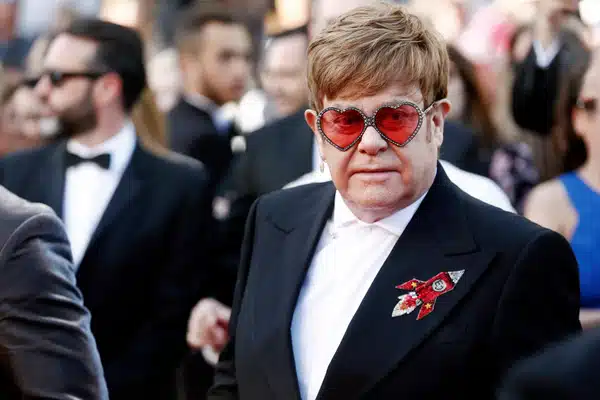 Elton John has claimed that he has written a further three songs with Ed Sheeran, including another as yet unreleased Christmas track.
The pair have already released their festive single "Merry Christmas" last week.
"all three"
Since then, Elton John has revealed that he and Sheeran have produced three further songs together.
"We actually wrote three songs, so I don't know what's happening to all three", the music icon told NME.
One the remaining two songs, Elton also added, "The other two songs are really good, too, and they're all different. One's called 'Pull My Christmas Cracker', which of course if my favourite because I like to pull a Christmas cracker… But again, it's up to him – he's running the campaign, and I'm not". 
It also emerged that the pair have also joined forces with novelty act Ladbaby to release the charity single "Sausage Rolls For Everyone".
Ladbaby are an act which consist of YouTuber Mark Hoyle and his wife Roxanne. They have reached number one in the festive charts with "We Built The City" in 2018, "I Love Sausage Rolls" in 2019, and "Don't Stop Me Eatin" in 2020. All proceeds from these singles went towards food bank charity Trussell Trust.
Elton John had previously joked about the competition between Ladbaby and himself and Ed Sheeran for Christmas Number One.
"We've got the sausage roll man to deal with, haven't we? We've got LadBaby to deal with! Once we bump him off, we might have a clear path to a hit record. He seems to have the monopoly on Christmas records. And good for him!", he said.
Lockdown Sessions 
This is certainly proving to be a very busy and prosperous month for Elton John.
The Rocketman singer shared a documentary which offers fans an insight into how his "Lockdown Sessions" album was recorded and put together.
Find out how you can access this documentary and more in Nova's report here.