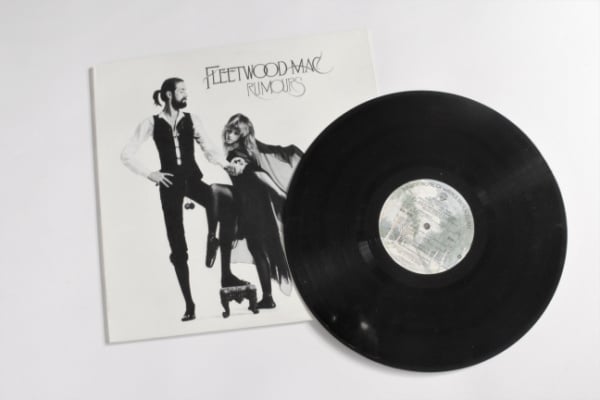 Would you like to listen to the article instead of reading it?
Fleetwood Mac have released a previously unheard version of popular hit 'Go Your Own Way'.
The track which you can check out below, features on the band's upcoming 'Rumours' live album.
This live album was recorded at the Forum in Los Angeles in August 1977, just a few months after Fleetwood Mac's World Tour that previous February.
What marks this album out, is the fact that 17 out of the 18 tracks were previously unavailable. Rumours Live is to be released next week.
Fleetwood Mac Live Recordings "more muscular, more ferocious"
In the album's sleeve-notes, Authorized History Of Fleetwood Mac author Sam Graham, explained what marks the tracks on Rumours Live out from the original album recordings.
"The songs are familiar: Dreams, Go Your Own Way, Say You Love Me, Over My Head, and on and on", Graham wrote.
He also added, "But most of these live versions are more muscular, more ferocious, than the album recordings, driven by the powerhouse Fleetwood-John McVie rhythm section and Buckingham's febrile guitar playing; and instead of a rote recital of the hits, the group stretches out in concert, as songs like Rhiannon, World Turning, and I'm So Afraid blossom into exuberant tours de force onstage".
Check out 'Go You're Own Way' Below.
Earlier this month, Fleetwood Mac drummer Mick Fleetwood confirmed plans to host a benefit concert in honour of those effected by the recent Maui wildfires.
"I've already got a lovely sort of catalog of people that are concerned," he said. "I will remain mute on who they are, but I will either become part of something that we can do on a grand scale, which is great", Fleetwood said in a recent interview.
He also added, "Anything is great, and playing in Honolulu, about two weeks from now, and that concert's becoming – Henry Kapono who lives in Oahu, was celebrating the 50th anniversary of his career – well, I'm going to be doing that show, supporting. So, all of this is unfolding is something I feel I can be a part, or really be spearheading. And it's not now, but music heals, and music does its version of what I'm doing now!".
More on this from Nova here.