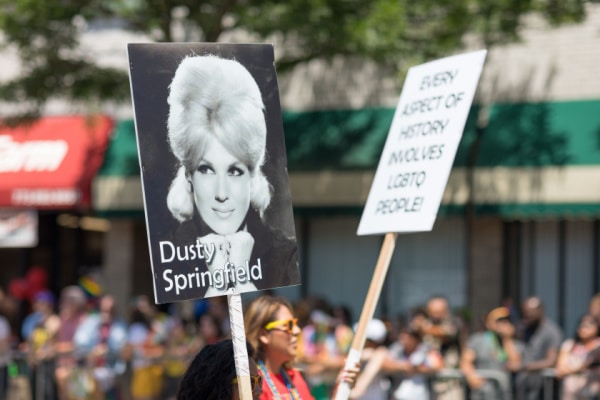 Would you like to listen to the article instead of reading it?
Irish playwright and filmmaker Jim Sheridan, has unveiled details of an upcoming Dusty Springfield biopic.
The 6 time Oscar winning director whose impressive CV of films also includes In The Name Of The Father, Get Rich or Die Tryin, and My Left Foot among others, confirmed the news regarding a Springfield biopic, having been inspired by the late singer's unknown Irish heritage.
This biopic titled Dusty, is billed as a "Soul Singing Sensation…..Magnificent 60s Icon…….Trailblazer Social Activist", and will tell the story of Dusty Springfield who was born Mary O'Brien to Irish immigrant parents in London.
"trapped in agonising silence"
Dusty will also look at iconic moments from Springfield's career, including being kicked out of South Africa for refusing to sing to a segregated crowd, coming out as gay in 1972, along with fighting for several causes, while embracing the 'swinging 60s', and facing her own demons.
A press release said, "Dusty tracks the journey taken by the young Mary O'Brien – from her shy and timid persona with a hauntingly unique singing voice – into her triumphant alter ego, Dusty Springfield".
It also added, "Secretly gay, Mary, lived her life trapped in agonising silence before overcoming her convent school, Irish Catholic background, to transform herself into a daring alter ego – Dusty Springfield. Her silky, and sensual voice went on to define the sound of the sixties".
"an extraordinary woman and singing sensation"
Speaking about the biopic which will also arrive in 2025, Jim Sheridan said he is relishing the challenge.
"I am tremendously excited to be part of the project and to take on the challenge of telling the story and revelling in the music of an extraordinary woman and singing sensation", Sheridan stated.
He continued, "She wore every cause on her sleeves and fought against racism, promoted gender equality and gay pride at great cost to her personal and professional life".
Sheridan also spoke about the unique selling point for this biopic.
"Her life and her music are built for a biopic of this type and her Irish background and life among the Irish diaspora of London really appeals to me and it is a world that I know very well. She was a remarkable woman, decades ahead of her time", he added.
Sheridan also promised fans that this biopic will connect the persona of Dusty with Mary O'Brien.
"Suffering for her challenges, fighting other people's causes, she endured mental agony before finally reconciling herself and her sexuality in harmony with her music and her audience. In the end, Dusty reconnects with the real Mary O'Brien and is happy to do so and that is the essence of the story we are keen to capture".
Dusty is expected to be released in 2025. An announcement on casting should be revealed in the coming weeks.
Check out the promo video below.