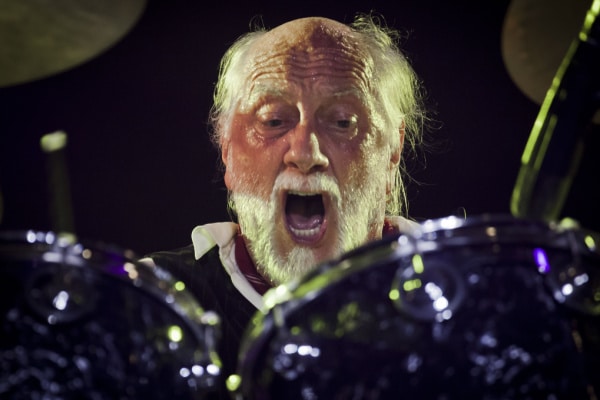 Would you like to listen to the article instead of reading it?
Mick Fleetwood has confirmed plans to host a benefit concert in honour of the victims of the recent wildfires, which have swept through the Maui communities.
More than 100 people and counting have died in wildfires on the island of Maui, which have burned down several communities on the Hawaiian islands.
At the time of writing, the fires are still not contained, and the exact number of missing people remains unclear.
"heartbroken"
The fires also destroyed a restaurant which was owned by Mick Fleetwood.
"This is a devastating moment for MAUl and many are suffering unimaginable loss", the Fleetwood Mac co founder wrote in a statement at the time.
"Fleetwoods on Front Street has been lost and while we are heartbroken our main priority is the safety of our dear staff and team members. On behalf of myself and my family, I share my heartfelt thoughts and prayers for the people of MAUI".
The drummer has confirmed that a benefit concert will be held, in honour of victims of the fires.
"I've already got a lovely sort of catalog of people that are concerned," he said. "I will remain mute on who they are, but I will either become part of something that we can do on a grand scale, which is great", Fleetwood said in a recent interview.
"Anything is great, and playing in Honolulu, about two weeks from now, and that concert's becoming – Henry Kapono who lives in Oahu, was celebrating the 50th anniversary of his career – well, I'm going to be doing that show, supporting. So, all of this is unfolding is something I feel I can be a part, or really be spearheading. And it's not now, but music heals, and music does its version of what I'm doing now!".
— Mick Fleetwood (@MickFleetwood) August 10, 2023
Stevie Nicks, a former bandmate of Fleetwood Mac, also released a statement on the wildfires, where she wrote that the island "defined Fleetwood Mac". See the statement in full here.
The singer's statement did not go down well with fans online however, with some hitting out at the level of detachment that it showed to the victims of the fire.
More on this Nova here.