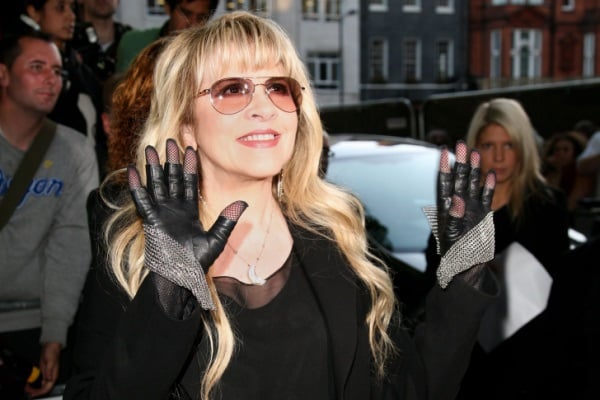 Would you like to listen to the article instead of reading it?
Stevie Nicks' recent statement on the Maui wildfires along the Hawaiian Islands has been on the receiving end of strong criticism from fans online.
The former Fleetwood Mac singer released a statement in light of the recent fires which have ripped through the island, with almost 100 people killed, and several communities burned down.
Nicks' Statement
Nicks said in her statement that her niece and her family had arrived on the island to stay at a house owned by the singer, when the fires started.
She spoke about the difficulties that she had faced in trying to get in contact with her family.
"As I am sure you have heard – the island, Maui, where I own a house I have been staying at since the 80s – and the small village, city, most magical place on earth, Lahaina, burned to the ground over the last few days", she said.
Nicks continued, "And to make the situation worse my young niece, her husband, and their little boy had just arrived for a very needed vacation before she started up her school year (on her way to becoming a psychologist) for 10 days. They had one and a half days of fun and then – the fire started".
"The power went out at 5:12am (Tuesday morning) but they had no idea why – It was still out at noon, realising that many surrounding houses had also lost power. It was a mystery. My house is 15 to 20 minutes from Lahaina – but still no one knew about the fire. We knew here in Houston, but there was no way to get Jessi (my niece) on the phone. The entire area of Lahaina and everything around it was down. But here in Houston… we knew".
She also went on to say that the island "defined Fleetwood Mac". More here.
"not what you should've posted"
However, Nicks statement has not gone down well with her fans, who have criticised its detachment from the reality of the fire's tragic events.
"Honestly, this is very insensitive to native Hawaiians", one fan wrote. "You are only proving why no one wants rich people living on these islands, sticking up all of their resources".
"Oh Stevie, love you but Native Hawaiians lost their homes for generations to come," wrote another. "Your niece, at best, vacation was ruined, this is not what you should've posted".
"Lahaina burned to the ground, and to make the situation worse, my niece's vacation was cut short?" added another.
"I read this several times to try and find a way to make it not sound so bad but… it sounds so bad. Stevie Nicks, I love you from the bottom of my butt and I know you're just trying to spread awareness and sharing what Maui means to you and your family, but this doesn't sound as compassionate as maybe you meant it to".
However, other fans defended Nicks, but admitted that the delivery of the message ought to have been a little less self serving.
"Stevie has always been charitable," one chimed in, "but has never been a citizen of the internet".