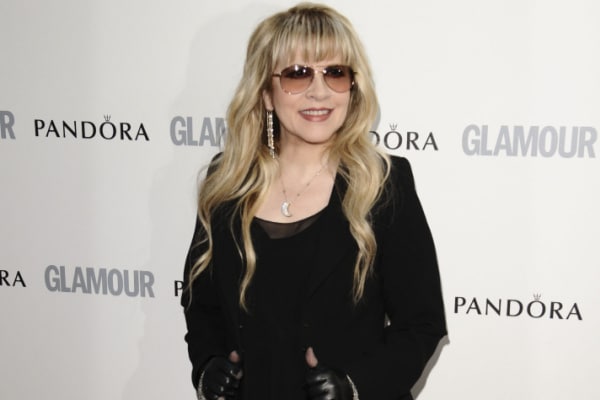 Would you like to listen to the article instead of reading it?
Stevie Nicks has released a statement regarding the recent tragic events of the Maui fires in Hawaii.
The fires which have killed up to 93 people at the time of writing, have burned down several communities, as well as destroying a restaurant which was owned by Nicks' former Fleetwood Mac bandmate Mick Fleetwood. More on that here.
Nicks released a statement where she said that she fears for her family. You can check this out in full below.
Nicks Releases Statement
Revealing that her extended family had arrived on the island for a holiday, including her niece, her husband and their son, Stevie Nicks spoke about the fires in this lengthy statement.
"As I am sure you have heard – the island, Maui, where I own a house I have been staying at since the 80s – and the small village, city, most magical place on earth, Lahaina, burned to the ground over the last few days", she said.
Nicks continued, "And to make the situation worse my young niece, her husband, and their little boy had just arrived for a very needed vacation before she started up her school year (on her way to becoming a psychologist) for 10 days. They had one and a half days of fun and then – the fire started".
"The power went out at 5:12am (Tuesday morning) but they had no idea why – It was still out at noon, realising that many surrounding houses had also lost power. It was a mystery. My house is 15 to 20 minutes from Lahaina – but still no one knew about the fire. We knew here in Houston, but there was no way to get Jessi (my niece) on the phone. The entire area of Lahaina and everything around it was down. But here in Houston… we knew".
Lahaina is not gone ~
It is just away ~

With Aloha,
Stevie Nicks pic.twitter.com/z2jFdYEeEy

— Stevie Nicks (@StevieNicks) August 12, 2023
The island "defined Fleetwood Mac" Says Nicks
Nicks also claimed that the island "defined Fleetwood Mac".
"There was no way to know that this amazing town that had survived so much for so long would burn down and disappear into the history books, leaving so much sadness, destruction, and death behind it in its wake", she added.
"This island, in so many ways, defines Fleetwood Mac and me and our families. Mick [Fleetwood] and I came here in 1978, went up to Kula to look at a huge, beautiful house and stood in front of it listening to the gentle magical wind. He said to me, 'I will live and die on this island.' I knew he was telling the truth. John [McVie] also lived here in Maui for a long time – Christine [McVie] never lived here but visited many times".
"My truth was that I wanted a house here just so I could spend time in Lahaina walking the streets; visiting the art galleries – sitting on the rock wall – Most all the opals I wear on my fingers came from a store on Front Street. I hope the sweet lady who owned that store was able to grab all her opals and run. I hope she made it out".