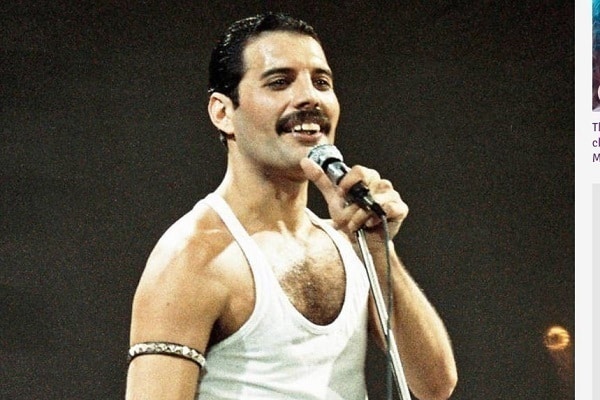 Would you like to listen to the article instead of reading it?
An exhibit in London has put a set of possessions which once belonged to the late Queen frontman Freddie Mercury, on display in Sotheby's.
Having first gone on display on August 5, the items will go under the hammer at Sotheby's on September 14.
Such items mentioned include include a crown and cloak worn by Mercury during his final on stage appearance in 1986, expected to sell for £80,000.
The late singer's vinyl trousers are expected to sell for £20,000, while his white "FLASH" t shirt during Queen's 1981 world tour could fetch as much as £80,000.
Other items going up for auction also include his Yamaha grand piano, which he composed the hit 'We Are The Champions'. This instrument is expected to fetch for between £2 million and £3 million under the hammer.
A handwritten draft of 'Bohemian Rhapsody' is also up for auction, along with notebooks with guest lists to parties, Japanese vases, art by Salvador Dali, and Adidas sneakers worn throughout his stage career.
Further keepsakes include a vintage bakelite rotary telephone which Mercury kept beside his bed, is also estimated to sell for between £200,000 and £400,000.
"something a little bit different"
Speaking about the exhibition, Oliver Baker who is Sotheby's European Chairman, has said that fans have been serenading the items, such is their excitement.
"I think that there is something a little bit different about this," he said. "I think that because Freddie is just so revered, and I think we're showing the private side of his life, conversely with public life, which has never been explored before".
"So I genuinely think this is a piece of archaeological history-making, happening now".
You can find out more about the exhibition here. It is free to the public, with no booking required.
Freddie Mercury passed away in 1991, with most of his possession left to close friend Mary Austin, who is putting them under the hammer. More here.