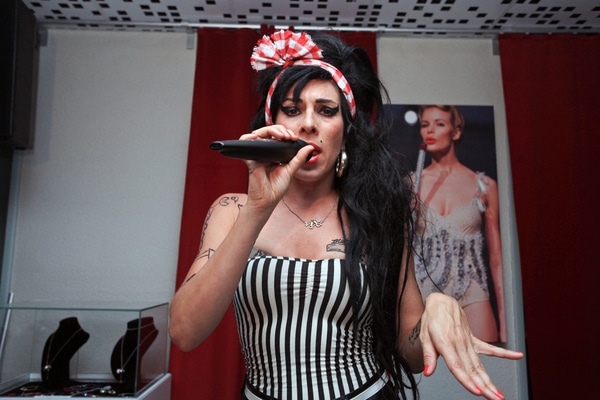 A new biopic on the final years of Amy Winehouse is reportedly in the works.
Produced by Halcyon Studios, the biopic is based on Daphne Barak's book Saving Amy.
On the biopic, the studios' CEO David Ellender said, "Our team is honoured to be working on this project. Although her career was cut far too short, Amy was the voice of a generation and we look forward to telling her story in the most poignant way possible". 
When writing Saving Amy, Barak collated 40 hours of footage, photos and notes she put together with the singer and her family for the final years of her life.
Amy Winehouse sadly died in 2011 due to alcohol poisoning. She was 27 years old.
Amy should be remembered for her talent – Mitch Winehouse
Amy Winehouse's father Mitch also said recently that his daughter must be remembered for her musical talent as opposed to her battles with addicition.
Following her death, Amy's family set up Amy's Place, a shelter based in East London which caters up to 16 women trying to maintain their recovery in rehab.
They also set up the Amy Winehouse Foundation.
Mitch said that Amy must be remembered for her "her talent, her generosity and the love she showed us all".
Despite managing her estate since her death, Mitch insisted that he would "give every penny back" if it meant that his daughter was still alive today.
"Amy's mum Janis and I manage her estate", he said."Yes of course her music still makes a lot of money, what she did has set her whole family up".
He also added, "The thing is, though, and I can't say this clearly enough, I would give back every penny just to have my daughter back". 
"Ten years after her death, she is still looking after her loved ones, her family and many of her friends have been supported by her — and that's typical of her". 
"She was generous in life and in many ways she still is now", he added. More on this here.
Mitch also hinted that a posthumous album could also be in the works, featuring a lot of his daughter's pre-fame material.