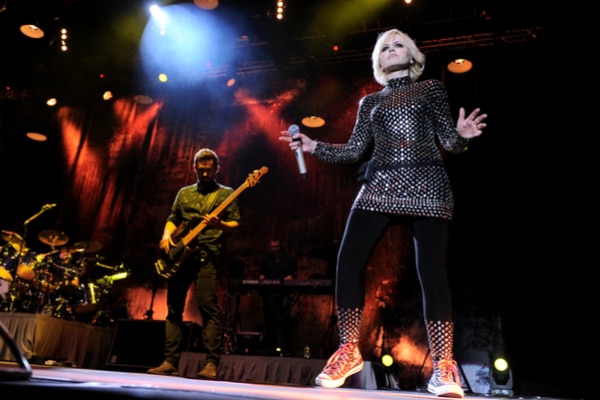 If you haven't heard by now we went along to the Vinyl festival in Dublin which was a celebration of records and the music industry.
Throughout the weekend, singers, songwriters, producers and illustrators were interviewed on their experience of the industry and about their love for vinyl in what was an amazing weekend for the Irish music scene.
On the first day of the event, Noel Hogan of The Cranberries and producer Stephen Street spoke with Stuart Clark to reminisce on the making of The Cranberries' debut Everybody Else Is Doing It, So Why Can't We?
Stephen spoke of his relationship with the band, and how he was closer to the guys more so than Dolores, while Noel spoke about how the band were so shy in the beginning that they hated performing.
According to Noel, Dolores was so anxious when they were first performing that she would sing with her back to the crowd.
A member of the audience asked how the band overcame this performance anxiety after they witnessed this firsthand, to which Noel replied that the band just evolved together overtime.
Moreover, Noel revealed to the crowd that himself and Dolores never actually wrote songs together.
Both songwriters would usually write in solitude in their homes, or wherever they were most comfortable – Noel would then give what he had to Dolores and she would piece the songs together.
Speaking about their upcoming album, Noel and Stephen both revealed they feel it's the right thing to do, that if the band in any way felt it wasn't they wouldn't be going through with it in the aftermath of Dolores' untimely passing.
Both agreeing that Dolores' legacy is imperative.