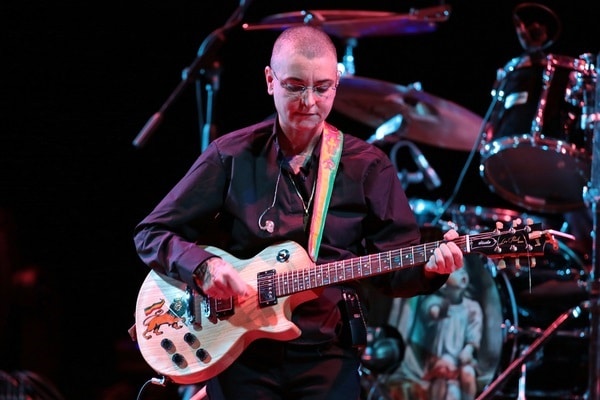 Sinéad O'Connor was in talks over a biopic before her death, according to reports.
The Irish singer died last month, having been found unresponsive at her home in London. She was 56 years old.
O'Connor's death was confirmed by her family, who released this statement at the time.
"It is with great sadness that we announce the passing of our beloved Sinéad. Her family and friends are devastated and have requested privacy at this very difficult time", they said.
The police later confirmed that O'Connor was found unresponsive at her London home, and was pronounced dead at the scene.
According to a coroner's report, "no medical cause" could be found for her death.
"No medical cause of death was given. The coroner therefore directed an autopsy to be conducted. The results of this may not available for several weeks. The decision whether an inquest will be needed will be decided when these results are known and submissions have been heard from the family", a statement read.
"making her memoir into a film"
It has since been revealed that Sinéad O'Connor had been in talks over a biopic about her life, based on her 2021 memoir 'Rememberings'.
"Sinead was keen to explore making her memoir into her film and she had a raft of ideas about how it would look on screen", a source revealed.
The source continued, "She had a huge amount of respect for Demi and thought Niamh was a real rising star after she saw her in her TV series The Virtues. Sinead, too, thought Saoirse was fierce and loved her from her film Brooklyn in 2015 when she played an Irish migrant".
"It was clear Sinéad had given real thought to the biopic and seemed keen to get involved in the script", they added.
Earlier this month, Sinéad O'Connor was laid to rest in Bray, a place where she lived for 15 years.
So many household names have paid moving tributes to the 'Nothing Compares 2 U' hitmaker, including Alanis Morrisette, Michael Stipe, Bob Geldof and more.