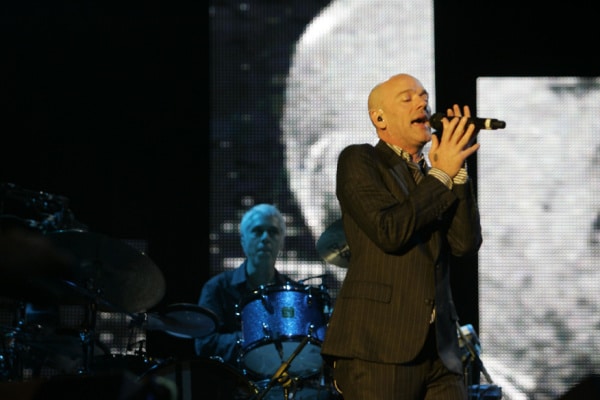 Would you like to listen to the article instead of reading it?
Michael Stipe had become the latest musician to pay a heartfelt tribute to the late singer Sinéad O'Connor.
O'Connor passed away on Wednesday aged 56, after being found unresponsive in her London home by police.
"Police were called at 11.18am on Wednesday 26 July to reports of an unresponsive woman at a residential address in the SE24 area", Police said in a statement. "Officers attended. A 56-year-old woman was pronounced dead at the scene".
A London Inner South coroner also confirmed that no "medical cause" for O'Connor's death.
"No medical cause of death was given. The coroner therefore directed an autopsy to be conducted. The results of this may not available for several weeks. The decision whether an inquest will be needed will be decided when these results are known and submissions have been heard from the family", the coroner's report reads.
They also added, "If an inquest is to be opened, the date of the brief public hearing will be provided on our website".
There Are "no words" – Stipe Pays Tribute To Sinéad O'Connor
Paying an emotional tribute to Sinéad O'Connor, Michael Stipe said that there are "no words" to describe how he felt. Check out the post via Stipe's Instagram here.
Stipe then pointed fans in the direction of his cover of O'Connor's track 'The Last Day Of Our Acquaintance', which he performed in 1996.
You can also check it out below.
Tributes have been paid to Sinéad O'Connor following her death, including Mary Black Victoria Mary Clarke and Aslan, whose frontman Christy Dignam passed away last month.
Check them out here.
Elsewhere, former Smiths singer Morrissey hit out at the media for their alleged lack of support for O'Connor while she was still alive. He also blasted the singer's record label for dropping her.
More on this from Nova here.