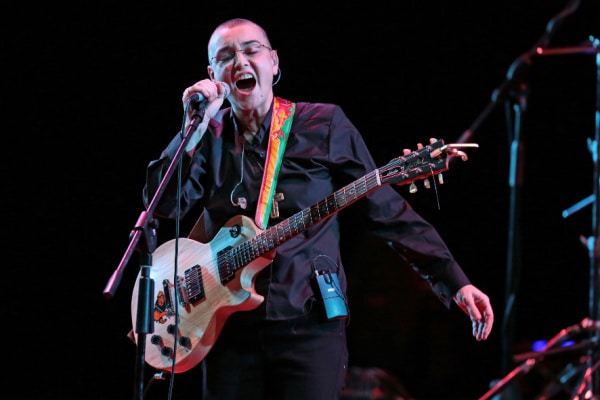 Would you like to listen to the article instead of reading it?
Sinead O'Connor was found unconscious at her home in London, according to the Metropolitan Police.
The singer died yesterday aged 56, and new details have been released regarding her death.
Her death had been confirmed by her family, who released this statement yesterday.
"It is with great sadness that we announce the passing of our beloved Sinéad. Her family and friends are devastated and have requested privacy at this very difficult time", they said.
Police Release Statement
Since then, Metropolitan Police have released a statement, confirming that they found Sinead O'Connor unresponsive at her home in London yesterday.
They stated that a next of kin was informed, and her death is not being treated as suspicious.
"Police were called at 11.18am on Wednesday 26 July to reports of an unresponsive woman at a residential address in the SE24 area", they said. "Officers attended. A 56-year-old woman was pronounced dead at the scene".
A coroner London's Inner South has heard the report, and they found "no medical cause" for O'Connor's death.
"No medical cause of death was given. The coroner therefore directed an autopsy to be conducted. The results of this may not available for several weeks. The decision whether an inquest will be needed will be decided when these results are known and submissions have been heard from the family", the coroner's report reads.
They also added, "If an inquest is to be opened, the date of the brief public hearing will be provided on our website".
Tributes Paid To O'Connor
Tributes have been paid to Sinead O'Connor, from Irish political leaders, to household names in the world of showbusiness and more.
"We don't really have words for this but we want to thank you Sinéad. For your love and your friendship and your compassion and your humour and your incredible music", Victoria Mary Clarke wrote
"We pray that you are at peace now with your beautiful boy. Love Victoria and Shane".
She also added in a second post, "She told outrageous jokes at the most inappropriate times and she cracked me up! There will never be anyone even remotely like her".
Others who paid tribute also include Aslan, Mary Black, Russell Crowe and more.
Former Smiths singer Morrissey took aim at the media over their lack of support for Sinead O'Connor, while she was alive. More on this story from Nova here.