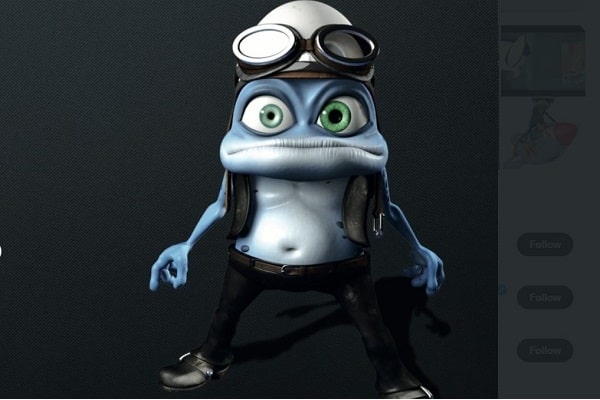 Having returned to the music busines with a brand new single "Tricky", Crazy Frog have also announced the upcoming release of NFTs alongside this track.
They are to release these NFTs via Metabeats on December 23.
"Isn't cool"
However, the release of NFTs seems to have rubbed people up the wrong way, leading to death threats being aimed at the Crazy Frog team.
These threats forced the Crazy Frog team to release statements via social media over the last few days.
They firstly wrote, "There have been quite a few fame/scam NFTs trying to use the Crazy Frog name in the past. The only way we can truly stop them for good, is to make our own". 
They also said that they understand if "anyone isn't for" the NFTs. They said that they are "for the crypto/NFT communities".
Crazy Frog talk "death threats and other nasty things"
Following the threats, Crazy Frog's team issued this statement.
"We would like to start this message by acknowledging that while we appreciate all the valid criticism toward NFTs, sending us death threats and other nasty things to our email isn't cool or productive", they added.
"If you don't like crypto, don't buy the drops! If you'll do, that's awesome! They're using Delegated Proof of Stake validation, which has been proven to be more environmentally friendly, than other means (such as Ethereum's Proof of Work)". 
They also added that "this is only the beginning. We have so much more planned out, that was YEARS in the making and for YEARS to come. We're incredibly excited to share it with you all in the future". 
https://twitter.com/TrueCrazyFrog/status/1470469612965974016?ref_src=twsrc%5Etfw%7Ctwcamp%5Etweetembed%7Ctwterm%5E1470469612965974016%7Ctwgr%5E%7Ctwcon%5Es1_&ref_url=https%3A%2F%2Fwww.classichits.ie%2Fnews%2Fshowbiz%2Fcrazy-frog-ask-people-not-to-send-death-threats-over-nfts%2F%3Fpreview%3D1
Following the decline of ringtones, Crazy Frog have since been working towards appealing to a younger audience that use TikTok.
"When we started Crazy Frog, there was no TikTok, it didn't exist", the president of A&R at Sony Music Wolfgang Boss.
"But right now TikTok is super important. It's basically the number one platform for people to share new music and funny things connected with music".