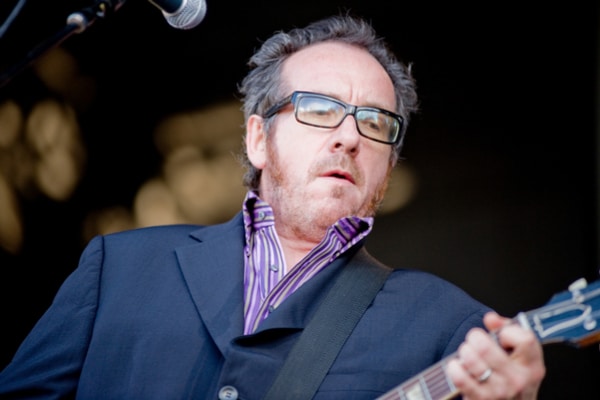 Elvis Costello and his Imposters are ready to take on Dublin's Bord Gais Energy Theatre on Saturday, June 23rd.
2017 marked the 40th anniversary of his first record release with My Aim Is True and with over thirty albums since – you just know he's going to have a pretty epic set.
He's heading along to the Bord Gais this weekend for one night only and if you were lucky enough to grab a ticket then you have a lot to look forward to.
Check out our guess as to what the set-list will look like below and enjoy yourselves – we can't wait…
Wonder Woman
Girls Talk
Clubland
Tears Before Bedtime
Come The Meantimes
Green Shirt
Watching The Detectives
A Good Year For The Roses
Motel Matches
Deep Dark Truthful Mirror
I Don't Want To Go To Chelsea
Waiting For The End Of The World
Beyond Belief
Mystery Dance
Alison
Accidents Will Happen
Talking In The Dark
Oliver's Army
She
Adieu Paris
You Shouldn't Look At Me That Way
Shipbuilding
Pump It Up
What's So Funny Bout Peace, Love and Understanding