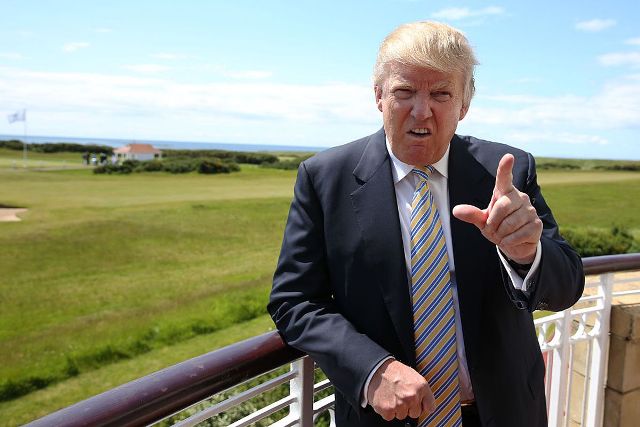 The Charity working to preserve and protect Ireland's natural heritage An Taisce has signalled its plan to seek more information about Trump International's plan to construct a sea defense wall that would protect the first, ninth and 18th holes of their Irish golf links from coastal erosion, covering 600 metres at the south end of Doughmore Bay and 250 metres at the north end in Doonbeg, Co. Clare.
The west Clare Golf Links and Hotel received permission on December 21st to proceed with the plans from Clare County Council sparking outrage from many environmentalists.
An Taisce wants to establish that the facility complies with conservation conditions set out in its planning permission.
In a statement, the environmental NGO said: "An Taisce is also seeking information from the Minister for Culture Heritage and Gaeltacht, Josepha Madigan to determine what action the National Parks and Wildlife Service is taking in response to the decision. The NPWS had made a highly critical submission on the proposal on scientific grounds, so that information is being sought as to whether an appeal by the NPWS to An Bord Pleanála is now being proposed.
"In view of the ecological damage which has occurred at the Trump family golf course at [the Trump International Golf Links, Scotland], An Taisce is also seeking intervention by Minister for Culture Heritage and Gaeltacht Josepha Madigan to investigate the site and take action ensure that the nature conservation conditions attached to the 1999 planning permission for the golf course development are being complied with."
Any appeal must be made by January 26th 2018, but an Taisce has stated that it will not make an appeal to An Bord Pleanála until further scrutiny satisfies their inquiries.