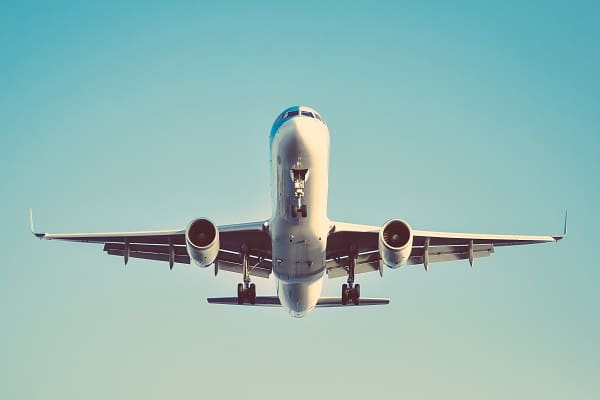 Since restrictions were implemented across the EU and non-essential travel was advised against, planning a holiday might feel like a distant memory. When Covid-19 gripped the continent, it crippled the travel industry and restricted people's freedom of movement. Ryanair has suspended all flights from Cork, Shannon and Knock for several weeks and many other airliners have also suffered.
Although, some hope has been restored. On October 13th, Member States adopted the EU Recommendation on a coordinated approach to travel restrictions in the context of COVID-19. Ireland is implementing the new EU 'traffic lights' approach to travel, which applies to countries in the EU / EEA and UK. Hopefully, this is a sign of good things to come.
EU countries have agreed to adopt the system and it will come into effect in Ireland on November 8th. There is hope that the new system will bring greater consistency and transparency in relation to travel within the EU.
New protocols to test and handle air passengers under the EU traffic light system will be in place by early November. Taoiseach Micheál Martin, who spoke at the Cork Chamber Business Breakfast this month, thinks it is going to be tough. He thinks the problem is that many countries are on the red list.
"The reality is the virus has collapsed travel. That is just the reality. But that said, we do need to be preparing ourselves for emerging out of this."
The European Centre for Disease Prevention and Control will publish a map each week. This will show the risk levels for the virus across the EU. It will use a traffic light system that will code regions by colour, depending on their level of the virus. Member states can use this map to introduce certain restrictions on travelers arriving from other areas.
Member states agree that there will be no restrictions on travelers coming from green regions. However, travelers can expect restrictions to be imposed if they are coming from red or orange regions. Each state will decide these restrictions themselves. They could include proof of a negative test, the obligation to quarantine or, filling in a passenger locator form on arrival.
Areas are marked in the following colours:
Green – 14-day notification rate is lower than 25 cases per 100,000 and the test positivity rate below 4%.
Orange – 14-day notification rate is lower than 50 cases per 100,000 but the positivity rate is 4% or higher. Or, if the 14-day notification rate is between 25 and 150 cases per 100,000 and the test positivity rate is below 4%.
Red if the 14-day notification rate is 50 cases per 100 000 or higher and the test positivity rate is 4% or higher or if the 14-day notification rate is higher than 150 cases per 100,000.
Grey if there is insufficient information or if the testing rate is lower than 300 cases per 100,000.
* Information from ECDC website.
As a second wave of the virus sweeps across Europe, most countries on the map will be orange or red.
Latest figures from WHO show Ireland is one of only four countries in the EU to have a decrease in Covid-19. This is considered where the seven-day incidence rate of Covid-19 has decreased, compared to last week. The WHO's weekly figures show the seven-day rate here decreased by 36% this week. Twenty-four other EU countries recorded a rise in the corresponding rate.
Although transmission of Covid-19 has dropped in the last week, the public should not relax their restrictions. Ireland's current numbers are 397 new cases and 5 new deaths. NPHET agree that Ireland is heading in the right direction, but it is too early to declare victory.
Professor Philip Nolan, Chair of the NPHET Irish Epidemiological Modelling Advisory Group, was speaking on Friday. Mr Nolan said the reproduction number is now close to 1.0 nationally. It is the "first time in a number of weeks" that they have been able to report positive indicators of the disease.
Although Mr Nolan said our efforts are starting to work, he thinks "the critical thing now is to keep it up". We should definitely be proud of our efforts so far, a lot of us have sacrificed big parts of normality. If people around the world continue their efforts, we will get countries back to green and can start planning holidays once again.