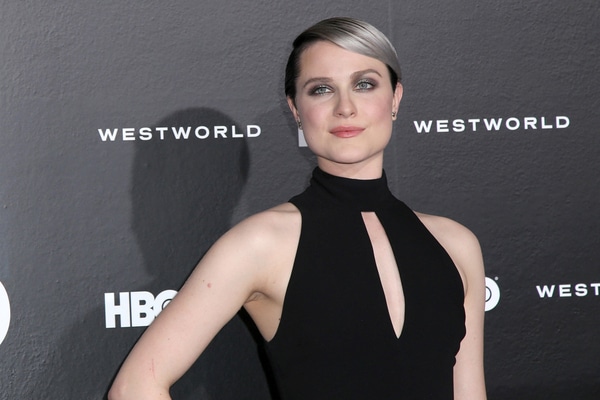 Actress Evan Rachel Wood will address her accusations of abuse at the hands of Marilyn Manson in a new documentary.
Wood is one of several women who have come forward to accuse the musician of sexual, physical and psychological abuse. Some of the women have filed lawsuits against Manson.
The actress had spoken about being abused by an unnamed man, whom she ultimately revealed as Manson in a post on Instagram last February.
"The name of my abuser is Brian Warner, also known to the world as Marilyn Manson," she wrote. "He started grooming me when I was a teenager and horrifically abused me for years."
View this post on Instagram
Wood's allegations led to Manson being dropped by his record label, Loma Vista Recordings, who issued a statement saying they had "decided not to work with Marilyn Manson on any future projects."
Manson denies all of the accusations levelled against him, which his lawyer, Howard E. King, calls "provably false."
In a new documentary titled Phoenix Rising, Wood speaks about her accusations against Manson.
Directed by Amy Berg, the film will receive its world premiere at the Sundance film festival on January 24th and will air on HBO in the US later this year.
"I can finally share with the world, I have teamed up with Amy Berg on a project called Phoenix Rising," Wood revealed on her Instagram account. "A documentary exploring aspects of my life, career, family, the passage of The Phoenix Act, and ultimately the decision to name my abuser publicly. Premiering at this years Sundance Film Festival. The two part documentary will air sometime this spring on HBO."
View this post on Instagram
Director Berg spoke about how the film evolved when Wood named Manson as her abuser.
"It wasn't about Marilyn Manson and his whole world. This was about an Erin Brockovich story," she said of the film's origins. "We were really focused on telling a story about empowerment, something that would offer resources for women and men who are stuck in abusive situations. And that was what we were making – until she decided to name him publicly."
Berg says the film will detail how Wood "was forced into adulthood from such a young age" as a young star.
"She's so candid with us," Berg said of the actress. "And it's very personal."