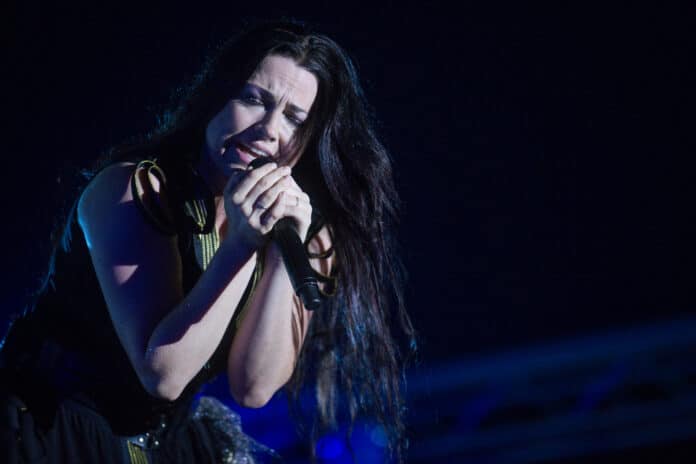 Little Rock, Arkansas alt-rockers Evanescence have announced they'll be doing a virtual gig on December 5th. Dubbed Evanescence: A Live Session From Rock Falcon Studio, the gig will see the group getting together from Nashville, Sacramento and Germany.
Earlier in the year, the band returned to the studio in Nashville with producer Nick Raskulinecz to write and record a new album. Evanescence hasn't released an album of new material since 2011's 'Evanescence'.
The forthcoming album, 'Bitter Truth' which the band is still working on is scheduled for release early next year. Fans were delighted with the release, back in April, of the single 'Wasted On You' from the album. Lead singer Amy Lee told Rolling Stone that most of her bandmates joined her in Nashville where Lee now lives with her husband and family, to really knuckle down to recording the album in August this year.
"The energy was just amped," Lee said. "We were in there on fire. Now, the guys are back at their homes, and I am wading through the aftermath of all the music, piecing it together and finalizing the record."
Speaking of the difficulties of recording and releasing a rock album in the middle of a pandemic, the singer said: "The upside of this time is that I've had to buckle down and focus. Even on the days that I don't want to, I come out here and I go, 'Let's do this. Let's finish the album.' "
The band will air some of the new album's material at the 'live' gig. Tickets are on sale at Evanescence.com