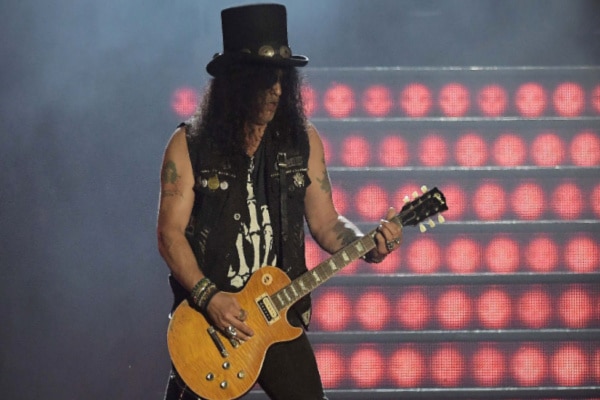 Guns N'Roses are to hit Marlay Park tonight.
This show is part of the band's European Summer Tour. This month will also see them taking to the stage at the Tottenham Hot Spur Stadium and the Glasgow Green as part of the UK leg of their tour.
Guns N'Roses will also perform in cities including, Munich, Milan, Vienna, Hanover across July. They will begin the North American part of their tour in September. More info here.
"It's good to be fn back"
Confirming the news regarding their show at Dublin's Marlay Park tonight, Guns N'Roses took to Twitter to confirm this news.
"Dublin, it's Fn good to be back!", the band said.
Dublin, it's Fn good to be back! pic.twitter.com/TPcnSQ5kAs

— Guns N' Roses (@gunsnroses) June 28, 2022
Fans will be firstly treated to a special performance by former Motorhead singer Phil Campbell at 5pm. Gary Clarke Jr will perform live at 5-50 pm, before Guns N'Roses take to the stage at 7pm.
Fans have been advised to download, print or save your tickets, before you arrive at the venue. They have also advised fans to save your tickets via your mobile phones.
Fans have also been advised to allow at least two hours travel time when arriving and leaving the venue.
You can find out more information regarding tickets here.
Guns N'Roses Grateful For Early Punk Scene – Duff McKagan
Back in May, Guns N'Roses bassist Duff McKagan has said that the early Punk rock scene played an integral part in the foundations of the likes his band and Metallica. 
McKagan made these comments during the premiere of 'Pistol', the six part series about the English band The Sex Pistols, directed by Danny Boyle.
"The punk scene back then and what THE Pistols helped generate was such a truly special thing", McKagan said.
The Guns N'Roses bassist also added, "There wouldn't be a Guns N'Roses, there wouldn't be Metallica, Nine Inch Nails, Nirvana… You can just keep going on. Foo Fighters… There wouldn't have been any of that without [the early punk scene]".