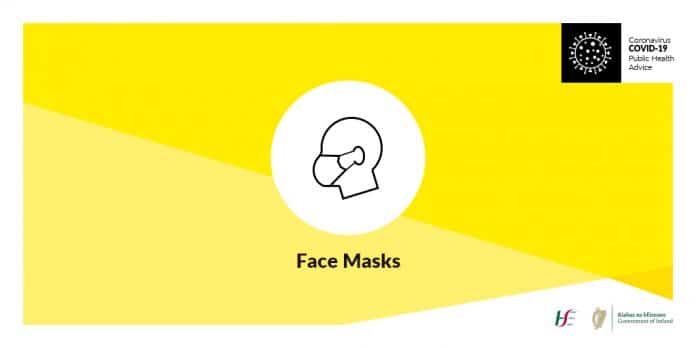 The Transport Minister Shane Ross has confirmed facemasks are to be made compulsory.
He will bring a memo to Cabinet today calling on masks to be made mandatory on buses, trains and Luas services as capacity is set to be increased by 50% on Monday.
Mr Ross says it will be an offence if commuters don't wear a face-covering on a bus, train or on the Luas.
"I think everybody will behave responsibly. I'm not anticipating as before on the buses when they had social distancing, I don't think they had confrontations. People are behaving very responsibly. It will be an offence not to wear a facemask and I expect everyone will do that. It's obviously the right thing to do".
Facemasks could also be made mandatory in supermarkets if the numbers wearing them remain low.
Pic: HSE Ireland Twitter