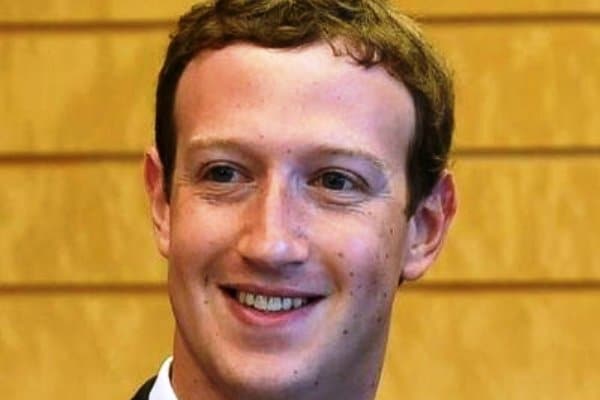 There's been a formal apology to European Parliament members for the Cambridge Analytica scandal and for allowing fake news to proliferate on Facebook from it's CEO.
Cambridge Analytica is accused of acquiring data from 87 million Facebook profiles for use in political campaigns which it denies
Mark Zuckerberg apologised for Facebook's tools being used "for harm" amid strong criticism for not taking enough care over how third-parties such as Cambridge Analytica accessed information from Facebook users.
"It's become clear over the last couple of years that we haven't done enough to prevent the tools we've built from being used for harm as well," he said.

"Whether it's fake news, foreign interference in elections or developers misusing people's information, we didn't take a broad enough view of our responsibilities."
Mr Zuckerberg added that the company was "committed to Europe", with plans to employ 10,000 people across 12 European cities by the end of the year.
"I expect this will significantly impact our profitability," he said, adding that "keeping people safe will always be more important than maximising our profits".
After Mr. Zuckerberg's opening remarks, members of Parliament spent nearly an hour asking dozens of questions one after the other before the executive could respond.
Manfred Weber, a German member of the legislature, asked whether it was time to consider breaking up Facebook because the company had 'too much power'.
Claude Moraes, a lawmaker from Britain, pointed out that oversight of Facebook in Europe was much tougher than in the United States.
Mr. Zuckerberg reverted to previous statements about the development of artificial intelligence technology to spot violent content and bullying, and Facebook's partnerships with fact-checker groups to stop the spread of misinformation.
Speaking from Brussels today, MEP for Ireland South Seán Kelly, has described Facebook CEO Mark Zuckerberg's appearance today in front of the Conference of Presidents of the European Parliament as a positive development:
"I am pleased that having called, during my recent Committee mission to Silicon Valley, on Mark Zuckerberg to appear in the European Parliament to face questions from MEPs, particularly in relation to the recent Cambridge Analytica data breach, that he will now meet with the conference of Presidents and that this will be live-streamed to the public.

"While I am disappointed that Mr Zuckerberg has not agreed instead to face the relevant Parliamentary committee, I think it is a positive step that he will meet our President and Group leaders and address the concerns of EU citizens.

"Having been at the table for the negotiations on the GDPR which is due to come into force on Friday, citizens' privacy and data concerns have been central to my work as an MEP for the past six years and I am convinced that this piece of legislation is crucial as we move towards a more digitalised and data driven world," Mr Kelly said.