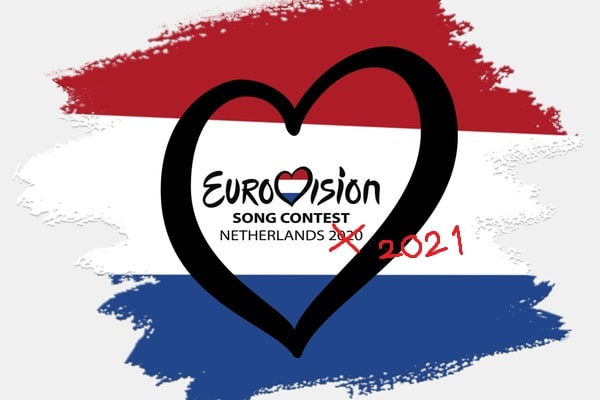 Land Ahoy! It's that time of year again with the Eurovision song contest returning, following last year's cancellation over coronavirus concerns. Organisers had several plans to avoid another cancellation, including a socially distant ceremony, and a "business as usual" full crowd. However, the European Broadcasting Union have welcomed the news that up to 3,500 fans may be allowed to attend the popular music competition next month.
News came as the Dutch government revealed it plans to make the contest part of a series of test events. With these experiments, they hope to evaluate how to safely have fans in attendance of large-scale public events, among a pandemic. The government said it wants to allow a maximum of 3,500 people to attend a total of nine shows in the city of Rotterdam.
Two semi-finals will be held in the Ahoy Arena on May 18th + 20th, with the final taking place on May 22nd. The Dutch hope to have fans in attendance for all shows, including the rehearsals, if current coronavirus pandemic conditions allow it.
In a statement on the event's website, Executive Supervisor Martin Osterdahl said they welcome the decision by the Dutch government "and the possibility that we can invite fans to join us as we bring the Eurovision Song Contest back in May".
"We will consider the options now available and announce more details in the coming weeks on how we can safely admit fans to the Ahoy venue in Rotterdam, should the situation allow. The health and safety of all those attending the event remains our top priority."
The government's test procedures allow limited numbers of fans, with proof of negative COVID-19 tests, to attend events. The audience will be divided into bubbles so they can be closely monitored. Previous tests have included football matches and music festivals.
The 65th edition of the European singing competition returns to the Netherlands, following the country's victory at the 2019 contest. Dutch fans were ecstatic when Duncan Laurence spurred the country to victory in Tel Aviv with the song, Arcade. This earned the Netherlands their fifth opportunity to be host nation, who last one in 1975 with Teach-In and their song, Ding A Dong.
Father Ted fans will fondly remember when the Craggy Island priests entered Eurosong '96. Ted Crilly and Dougle McGuire entered the competition with their unforgettable song, My Lovely Horse, but their "rehearsals" were comedy genius.