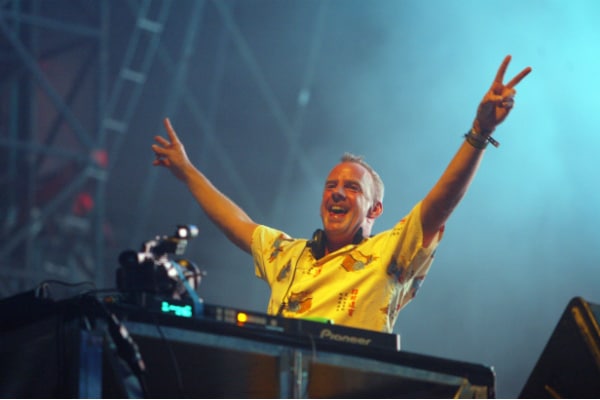 Would you like to listen to the article instead of reading it?
Fatboy Slim brought the cast of Derry Girls to the stage during his show in the Oak Leaf County at the weekend.
The DJ was playing at Derry's Unit 8 Warehouse, a brand new venue in the Pennyburn Industrial Estate, when he brought cast members Jamie Lee O'Donnell & Saoirse-Monica Jackson onto the stage, complete with rave horns.
O'Donnell and Jackson played Michelle & Erin in the Channel Four sitcom.
It is also not the first time that Fatboy Slim and Derry Girls' paths have crossed paths. The sitcom's penultimate episode was based on an fictional Fatboy Slim Halloween Party.
Fatboy Slim was due to appear in this episode, however he was unable to do so, due to the pandemic.
"life imitates art"
Sharing footage of this via social media, Fatboy Slim wrote, "Life imitates art as the Derry girls join me on stage, in Derry".
Check that out below.
Life imitates art as the Derry girls join me onstage, in Derry. pic.twitter.com/dQZHTfZ0dZ

— Fatboy Slim (@FatboySlim) October 22, 2023
This performance also comes after Fatboy also played a surprise show at London's Alexandra Palace.
Back in 2021, Fatboy Slim whose real name is Norman Cook, admitted that he nearly quit the music industry, to pursue a career as a firefighter.
"I have been in the music business pretty much all my life but there have been ups and downs and there was one particular down where everyone around was like, 'You are going to have to actually get a proper job now because you are skint", he said at a charity event hosted by the Fire Fighters Charity.
He also revealed that he had "thought about what job I would like to do and for some reason fireman just… I don't know. I just had this vision that I wanted to be a fireman".
More on this here.